Mar 22, 2016, 1:38:17 PM via Website
Mar 22, 2016 1:38:17 PM via Website
Hello,
This is my first app. You can find it on the Google Play writing "1000: Lite" or "com.SSG.THOUSAND".
1000: Lite - a variation of the board game "1000 dice game"
Do you love Lady Luck? Does she love you back? Check how lucky you are with this game. Choose your own playing style, do you want to risk losing everything you've got just to win or do you prefer the long hard journey to victory?
Enjoy the nice graphics and the casual atmosphere. Spend 1000 exciting hours hours playing the game with your friends, family and pets.
Features:
- Simple, minimalistic graphics
- Choose the color of the dice you'd like to play with
- Single and Multiplayer gaming
We strongly suggest reading the rules of the game before playing it. May Lady Luck be with you today!
If you have advises or propositions - please write me! Thanks!!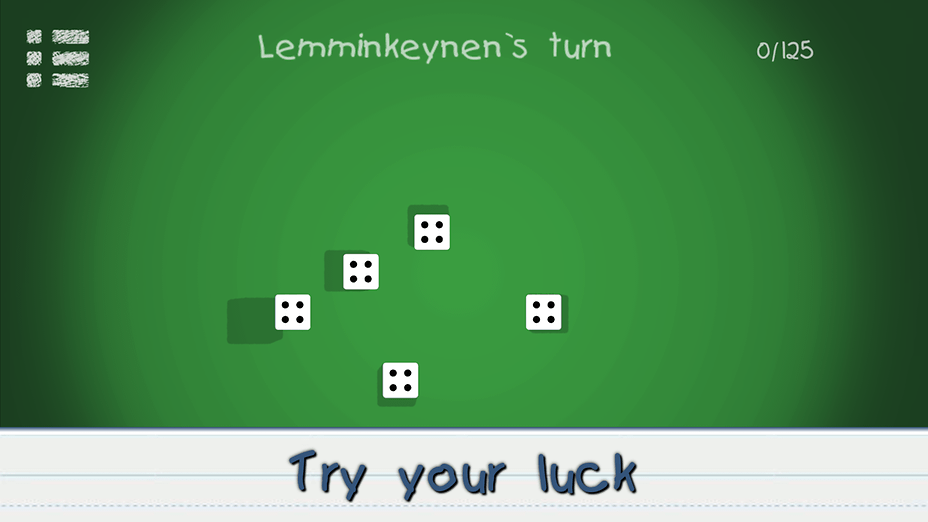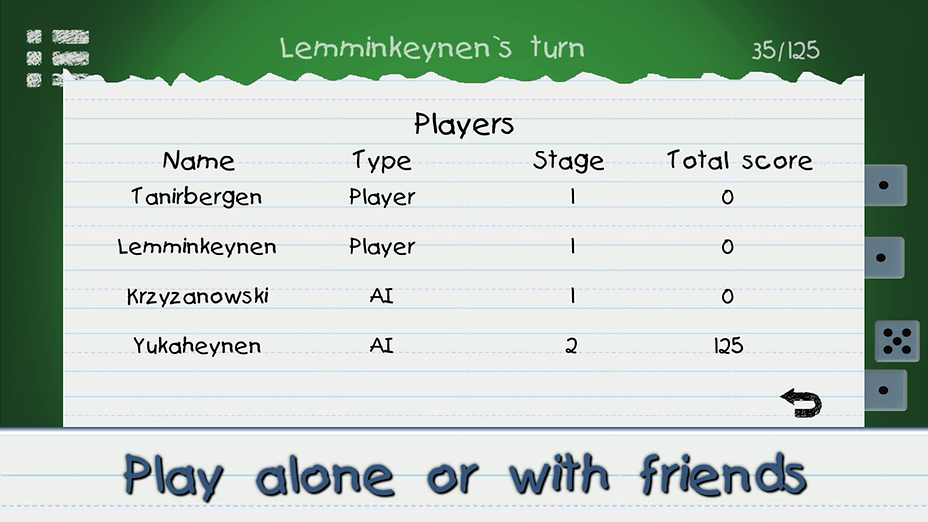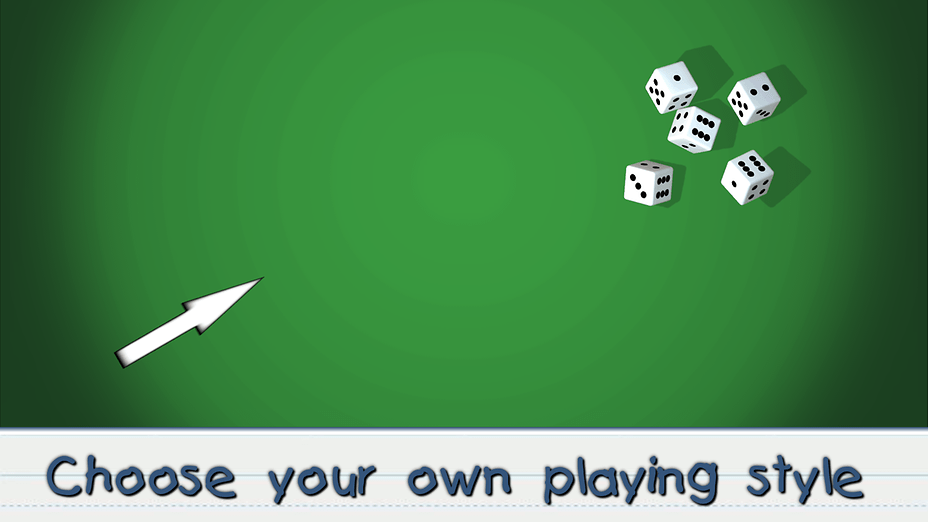 — modified on Mar 22, 2016, 10:06:43 PM