Mar 16, 2016, 3:43:57 PM via Website
Mar 16, 2016 3:43:57 PM via Website
Hi all,
I present app to monitor and count your GSM or WIFI network usage.
Features:
home screen widget, showing the signal level, network type and name,
counters with current transfer on status bar (download, or upload),
traffic monitor,
information about Your IP and host name,
data transmission scheduler (need root on Android 5 and above).
Counter on status bar helps you to monitor network connection anytime while using your device.
Trafic monitor showing Your IP Address and Hostname, amount of download and upload data, current network speed and signal level. This screen has nice graph, shows the transfers of the last two minutes.
Data transmision scheduler This function need root on Android 5 and above. Disables data transmission when the screen is blank. Optionally, can turn every several minutes to retrieve the message. For easy control of transmission saving, app contains a widget that switch this option.
Links:
Google Play: https://play.google.com/store/apps/details?id=com.shilimobi.aeroconn
Amazon Store: http://www.amazon.com/gp/product/B01CX36E0Q
Website: http://mobile.idx.pl/aeroconn/en/
Screenshots: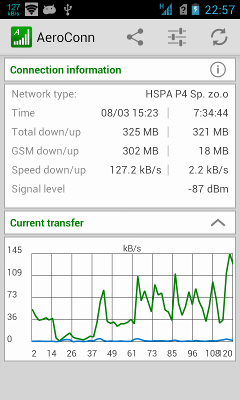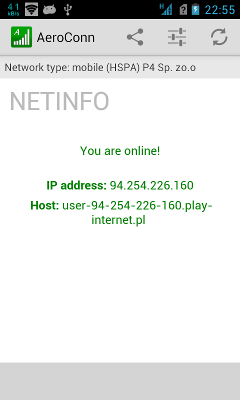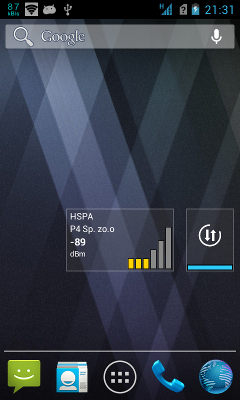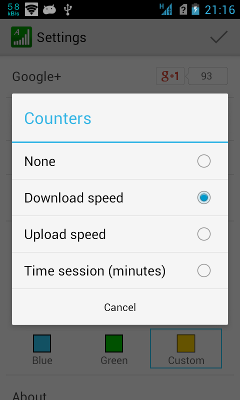 Thank you in advance for any suggestions and opinions.