Feb 25, 2016, 10:52:53 PM via Website
Feb 25, 2016 10:52:53 PM via Website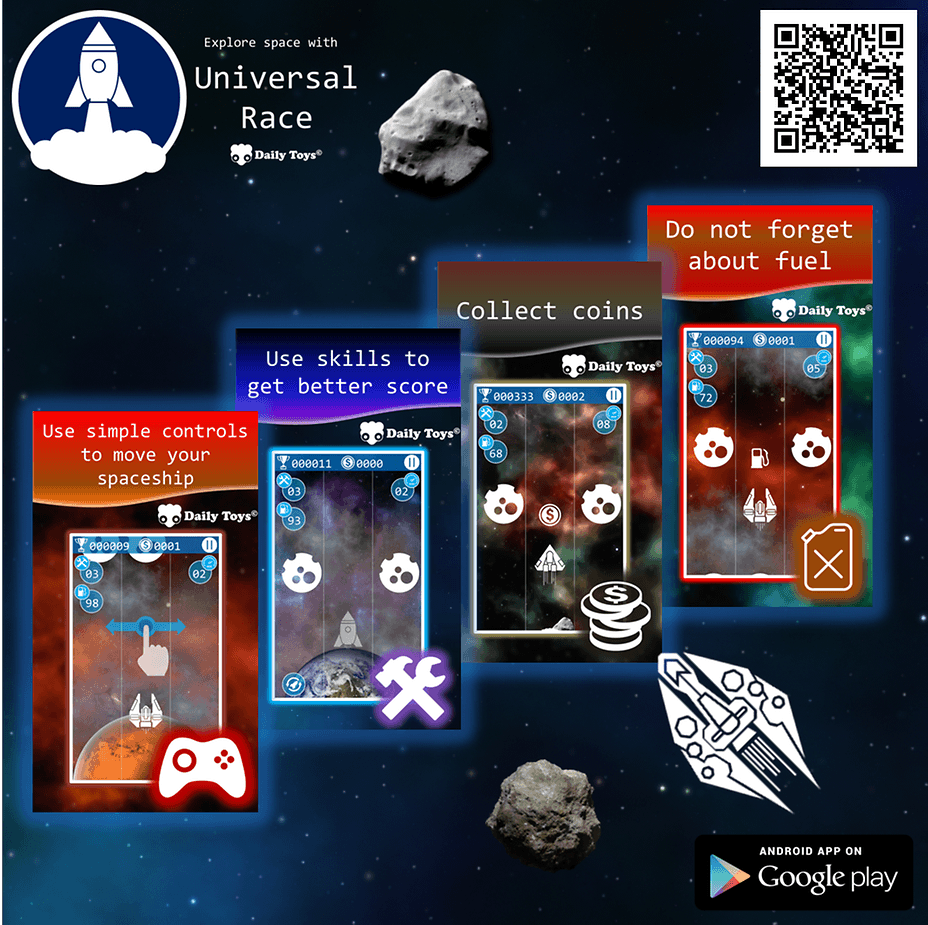 Description
Universal Race is a space runner with amazing atmosphere.
Explore the space, collect coins, buy new spaceships and planets. All you need is to avoid collisions with asteroids and monitor the level of fuel in the tank of your ship. Simply? Well, try.
Find it on Google Play: Universal Race or use the QR-code.
— modified on Feb 25, 2016, 10:54:12 PM