Nov 18, 2015, 6:41:34 AM via Website
Nov 18, 2015 6:41:34 AM via Website
Unviersal TV Remote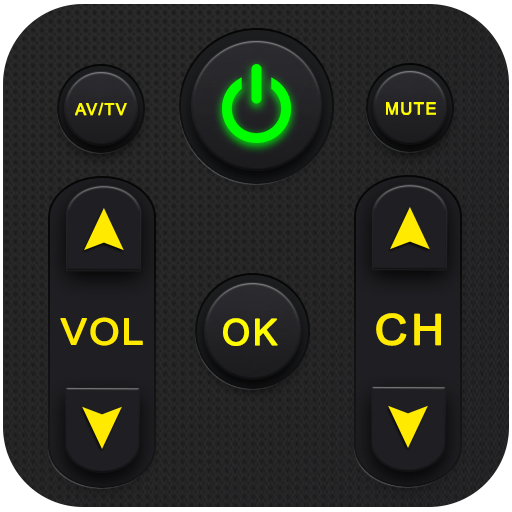 Get rid of the annoying regular temper problems caused by:
• Losing your remote,
• Batteries worn out,
• Smacking your little sibling for breaking it,
• Biting and / or boiling your batteries in water hoping it would result in magically recharging them, etc, etc.
Just right before one of your favorite TV seasons or show is about to start, OR your favorite sports game is about to start, OR you want to watch news and your TV remote control is not within your reach.
It is always good and easy to use a single remote control device to control all you electronic equipment. As mobile phone have become a major gadget that people always carry with them, so having an application installed on your mobile device that works as a TV remote control will make your life easier. This free, powerful and efficient application will make your life easy.
Currently 21 different TV models and brands have been included in this application. We are working continuously to include maximum TV brands according to the users feedback, and the remote control app will be updated accordingly. If your brand is not listed or the TV remote application is not working with your television, please drop us an email with your TV brand and remote model and we will work on to make this application compatible with your TV brand.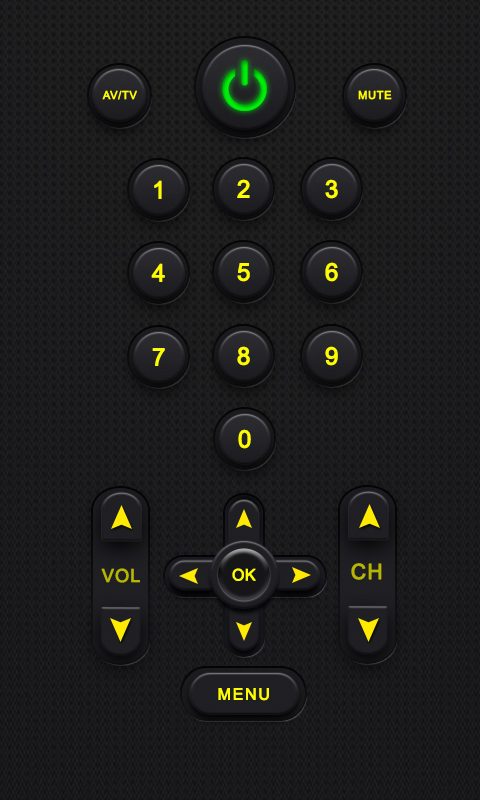 Features:
• Power ON / OFF Control.
• AV / TV.
• Mute / Un-mute.
• Channel Digits buttons.
• Channel index and lists.
• Volume Up Control.
• Volume Down Control.
• Channel Up Control.
• Channel Down Control.
• Menu Button with up / down and left / right Controls.
• Red / Green / Blue / Yellow (Multiple purpose soft keys).
Note:
• Phone or Tablet with built in IR blaster is required.
• This app is compatible with the above mentioned TV brands. This is an unofficial TV remote application for these Television brands.
• Email us the Model of your TV and we will try our best to make the remote compatible with it. Your patience and positive feedback will be highly appreciated. Regular customer support is there to provide the best solutions of user problems.
To get this application on play store:
serach CodeMatics Media Solutions > Universal TV Remote> Install
IMPORTANT: This application requires IR Blaster in your android device.
We are working hard to make it more useful for all users. so use it and your generous feedback is very important to us.