Jul 18, 2015, 7:21:17 PM via Website
Jul 18, 2015 7:21:17 PM via Website
A cool new game Duck Pop
★★★ Introducing Duck Pop ★★★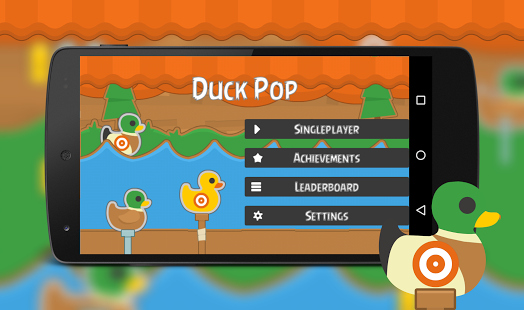 Description:
Try to shoot (Pop) all the ducks and don't run out of ammo!
Remember childhood with this cartoon style Duck shooter! Shoot the ducks as they 'fly' out of the bushes to the left and right of the screen. The higher the level, the faster the ducks move and fly!!
Check your reaction and be careful..
* How to Play *
- Shoot the Ducks by tapping on them
- Shoot the Targets also by tapping on them
- Get extra ammo (to prevent reloading) by tapping them!
- Reloading your gun takes extra time, so try to avoid that!
Link to google play: https://play.google.com/store/apps/details?id=com.heinisblog.duckhunt
Requires Android: 2.3.3 and up
I recommend you to download this new and awesome game.
Enjoy!!