May 29, 2015, 9:41:53 PM via Website
May 29, 2015 9:41:53 PM via Website
A cool new app LoyalTree Rewards
★★★ Introducing LoyalTree Rewards ★★★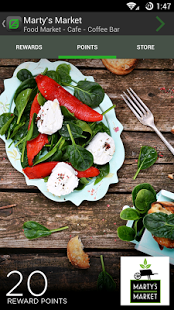 Description:
Welcome to the all new, fresh-faced LoyalTree.
Save money and get rewards at the businesses you love, just by doing what you already do.
What's New In This Version:
- Squeaky clean new interface, app icon, and much more.
- An all-new design with high definition images and easier navigation.
- Share and Earn: Get points when you recommend your favorite businesses and rewards to friends.
- Reward Store: Save your points to choose the rewards you want, when you want them.
- My Rewards: All of your unlocked rewards in one convenient place makes grabbing your savings easier than ever before.
- Major performance improvements.
What You'll Also Find on the LoyalTree App:
- Discover: Find you new favorite place by browsing through the list of participating merchants and join their LoyalTree programs with ease.
- My Programs: All your points and rewards in one place.
- Scan: Easily scan LoyalTree codes to get points to save toward rewards.
- Latest News: Find out about limited-time deals, new locations, seasonal specials and more!
Requires Android: 2.2 and up
I recommend you to download this new and awesome app.
Enjoy!!