Apr 5, 2015, 8:53:02 PM via Website
Apr 5, 2015 8:53:02 PM via Website
A cool new game What color is the dress?
★★★ Introducing What color is the dress?★★★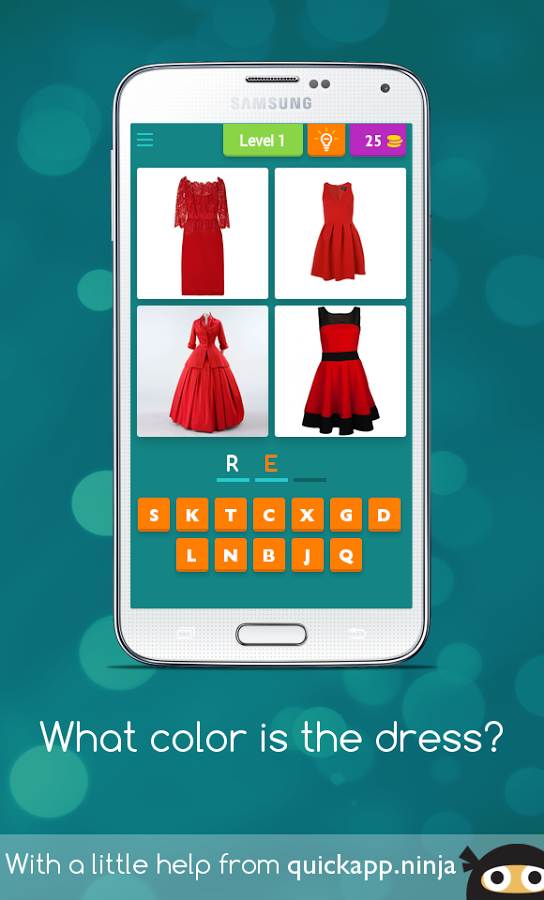 Description:
Guess what color is the same for all four dresses on the screen.
Remember this incredible - What colour is the dress - virus meme? Well, we just developed a cool funny game for guessing the color of the dress. Each level you would see 4 different dresses on the screen and must type the word that would answer the question of what really color unite all these four dresses. Black? Yellow? or maybe.. Sky?


Is it a blue and black dress?

OR Is it a white and blue dress?


IN GAME:
- 60 different colors of dresses (and you must guess them all)
- 4 dresses on each level
- Headscratching quizes on higher levels
- Hints to help you walkthrough
Game has 60 levels and each next one is harder than previous one. Check out how far you can go!
P. S. If the game will become popular on Google Play, I will add more levels: 100, 200, maybe 300 levels or even more! I really enjoy the process of creating new levels for such awesome game.
So, tell me, please, what colour is the dress?)
Link to google play: https://play.google.com/store/apps/details?id=com.likedreamersdont.whatcoloristhedress
Requires Android: 2.3.3 and up
I recommend you to download this new and awesome game.
Enjoy!!