Feb 7, 2015, 4:31:34 AM via Website
Feb 7, 2015 4:31:34 AM via Website
Onet Connect Animal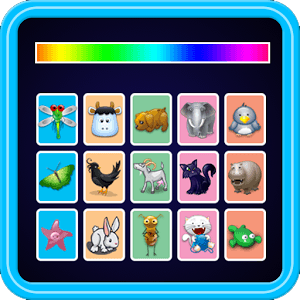 Download Link:
play.google.com/store/apps/details?id=com.zemo.onet.connect.animal
Description
BEST AND BEAUTIFUL ONET CONNECT GAME.
Onet connect animal is simple and addictive game, just like some others classic onet game, connect-2 puzzle / picachu pc game, but in this game, you can discover more quest and challenge, over 50 quest (mission) for you to play.
HOW TO PLAY:
★ Tap the animal (pets) to choose the connect card
★ You have to find the pairs of the same image before out of time (or live).
★ The path between two images must have maximum of three lines.
★ Don't let time pass by so fast, it will make you angry when can't pass some difficult mission
FEATURES:
★ Beautiful UI and nice graphics.
★ Simple control, touch to match two same animal to eat.
★ More than 50 mission and many quest in animal saga world.
★ Smooth animation effects and sound.
★ Perfect run on popular android and tablet device.
+ It's free !!!!!!!
Do you like to play others onet game or some others animal link game ? If it's, you will like this onet game for sure, this is one of the best onet animal link game on android. Enjoy it!!!
If you gave any feedback or any problem when playing game, please don't hesitate to contact us via email [email]minhly278@gmail.com[/email]
Thank you very much !!
Screenshot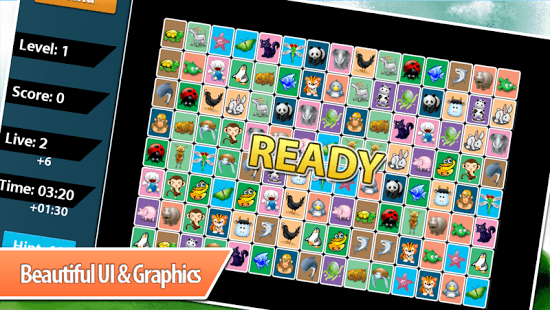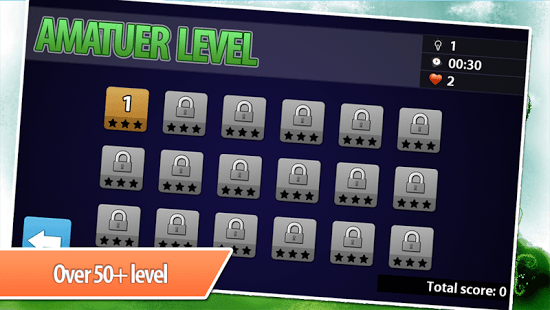 — modified on Feb 7, 2015, 4:32:05 AM