Jan 11, 2015, 12:59:13 AM via Website
Jan 11, 2015 12:59:13 AM via Website
HACKY SACK TOUR is available on Google Play Store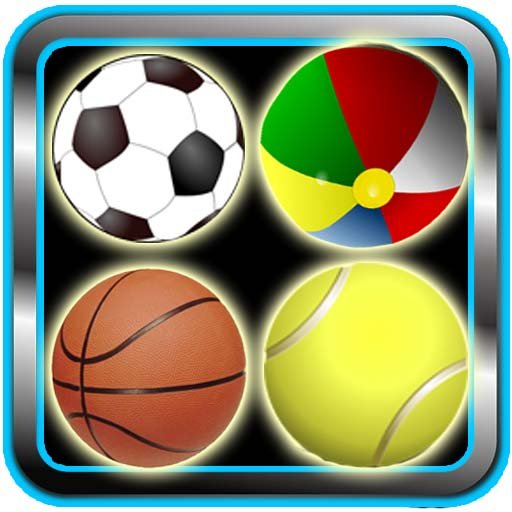 Name: Hacky_Sack_Tour_Icon.jpg Views: 0 Size: 67.0 KB
Description
Welcome to Hacky Sack Tour, where you juggle balls while touring the United States of America!
It starts out easy, but surely gets difficult. Everyone likes to kick balls, right?
THE RULES
-Tap the ball to keep it from falling to the ground.
-You can only tap the ball when it is below the Kick Line.
-Swipe the screen in the direction the arrows are pointing 10 times to increase your multiplier.
-Swipe the wrong direction, and your multiplier decreases.
-Every kick adds your current multiplier to your score.
-Every 10 kicks the game speeds up a little.
PRO TIPS
-The Ball Saver power up will save the ball AND add 15 seconds to the timer!
-You can kick the ball and Swipe the screen at the same time.
-The ball that is spinning on the title screen when you press the "TAP HERE TO PLAY" button is the ball that you will start every round with.
-Tap the words on the title screen to cure boredom.
LEADERBOARDS
-Every level represents a state and has it's own score.
-Your "Tour Score" is all of your high scores combined. The more levels you play, the higher your Tour Score!
-Compare your scores for every level against your friends and the world.
HACKY SACK TOUR is available on Google Play Store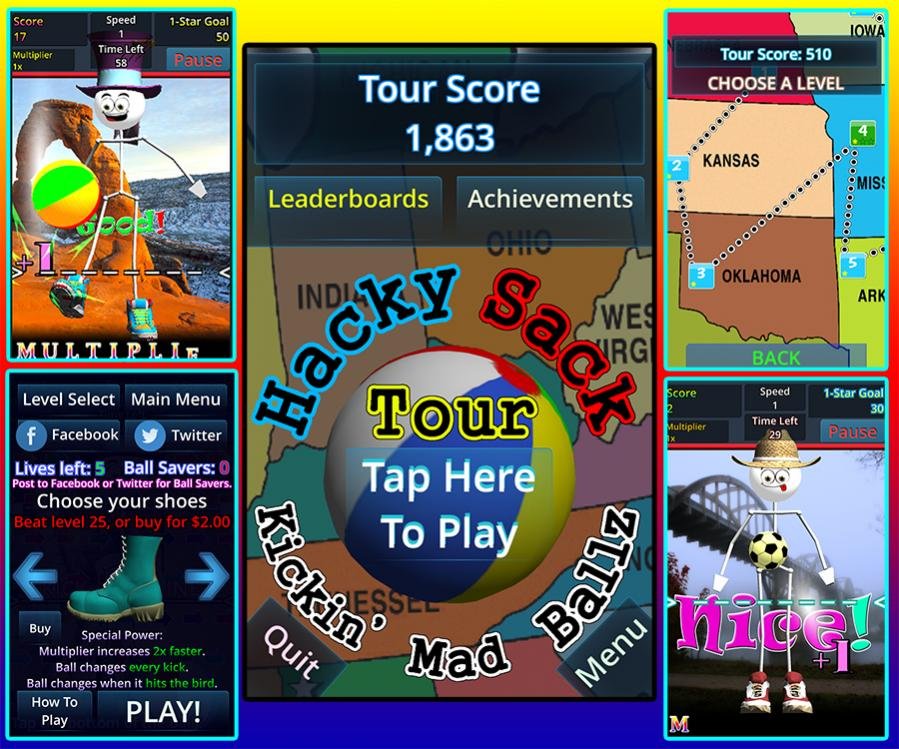 HACKY SACK TOUR is available on Google Play Store