Dec 1, 2014, 5:37:37 AM via Website
Dec 1, 2014 5:37:37 AM via Website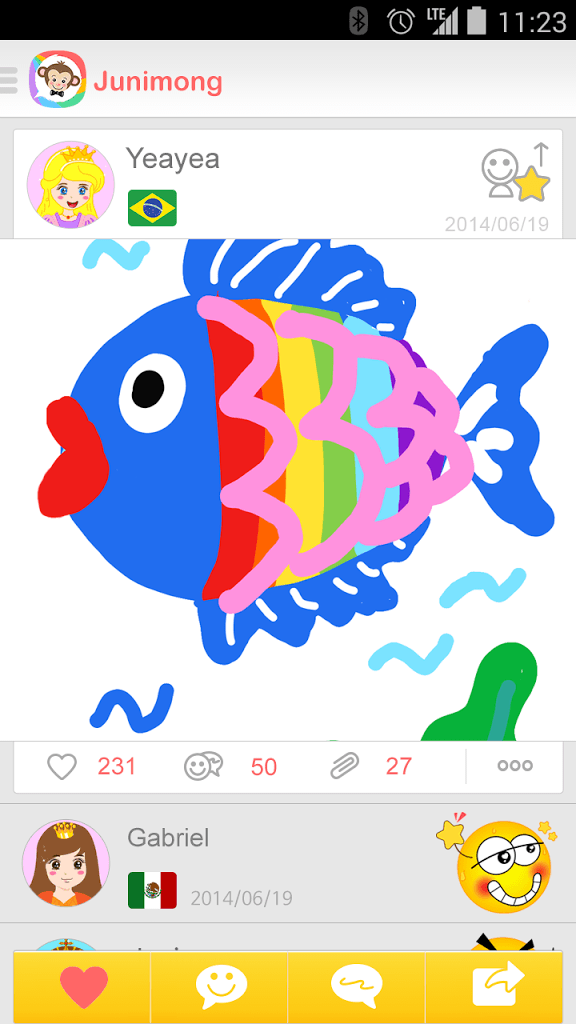 Junimong is an application that has recently come out and aims at small children aged from 5 to 10. The great thing about Junimong is that it combines the features of a drawing app with those of a social network. Offering a unique and effective way for small kids from all over the world to communicate with each other in a manner they all can understand.
The style and design of the application are colorful, happy, and perfectly chosen to appeal to the target group of young users. The emphasis in the application is on communicating with other members by way of drawing, however, users have a number of other activities they can perform such as participate in drawing contests and make new friends. Though the application has yet to become popular to the greater public, there are already more than enough active users to communicate with.
On top of this it is heartwarming to see little children communicate with and become friends with each other, having not yet been affected by prejudice or other judgmental factors. It is a great way for them to learn about the entire world and all the different people that live in it, while at the same time developing their creativity.
It is much more than just a drawing app or a social network for little children. It is the perfect combination of both, aiming for the right target audience. Junimong offers a way for young children to develop their creativity and to make friends from all over the world.