Nov 12, 2014, 1:29:03 PM via Website
Nov 12, 2014 1:29:03 PM via Website
No Ad, No in-app purchase, Free to use Super App Lock is the most ideal app lock to protect your privacy! It contains no ads. The whole app is less than 1MB, light but very stable and powerful.
Tell me what you think about this app, any suggestions will be welcome.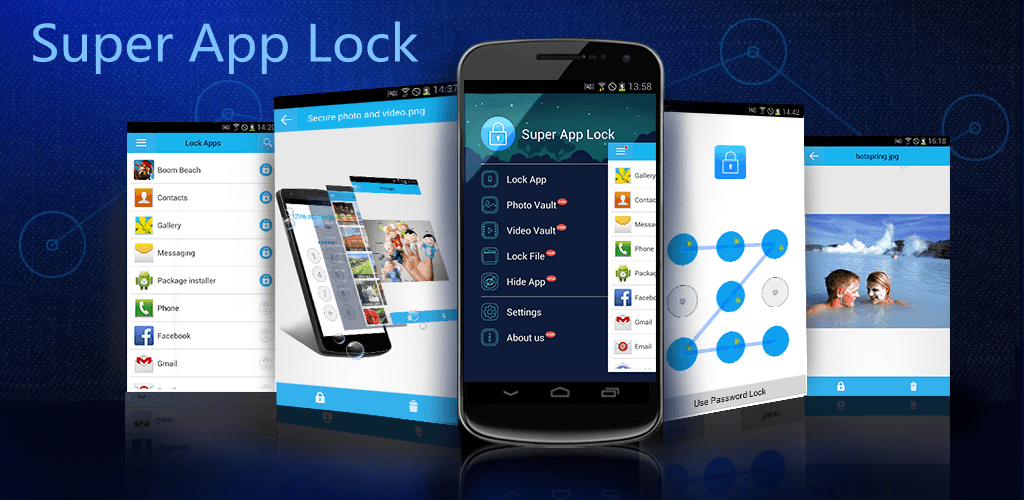 Features of Super App Lock:
★Lock your daily apps: SMS, chat app, Email, Contact, Games etc. One tap to lock/unlock any app on your device. Using Super App Lock, you will never worry about others prying your messages, child buying not wanted items, or friends messing up your game progress.
★ Lock your photos, videos, doc, note and any of your files in the vault, those files might contain private info, or something that your want to hide from others. Super App Lock makes it easier to lock them safe in the vault so nobody else will be able to see it without a password.
★ Incredibly powerful functions:
1) Super App Lock support: lock App, lock photos, lock video, any files, and hide apps.
2) Lock File: Move files into vault to protect from leaking important information.
3) Hide App: You can hide apps from screen if you don't want it to be visible to others.
4) Brief Exit: You can choose when to relock apps after brief exit.
This function can protect others from picking up your phone and prying your privacy.
5) Toggle notification: You will be able to run or stop Super App Lock with one tap.
6) Advanced security: To protect others from uninstalling apps.
This function can protect from violent breaking-in your phone.
7) Random keypad: Randomly arrange the numbers on your PIN pad.
Protect others from peeping for your password. Quite useful!
★ Language support: English , 繁體中文,简体中文. It will support more languages in later versions.
— modified on Nov 13, 2014, 3:17:10 AM