Oct 14, 2014, 7:54:31 AM via Website
Oct 14, 2014 7:54:31 AM via Website
Hello,
I create that thread to present you a free application dedicated to Muslims named Hadiths English that is freely available on Google Play Store : https://play.google.com/store/apps/details?id=com.ssaurel.hadith.en
Hadiths English offers you almost 500 hadiths. Hadiths English comes with an elegant interface and lets you to enable notifications for Hadiths and to receive 2 Hadiths by notifications each day. A 4x1 Widget is also available for you with a random hadith displayed. You can also share hadiths with your friends.
Some screenshots :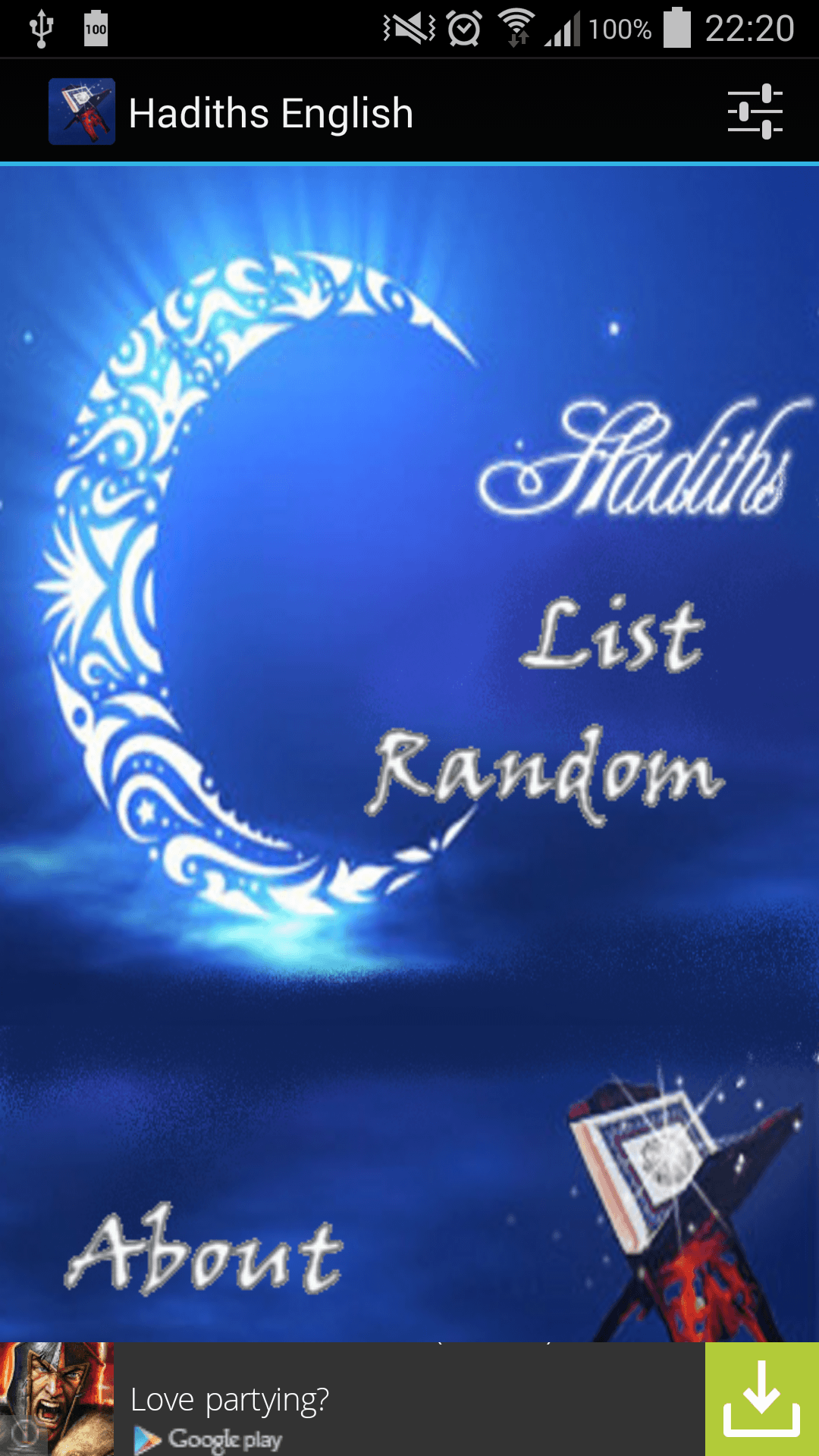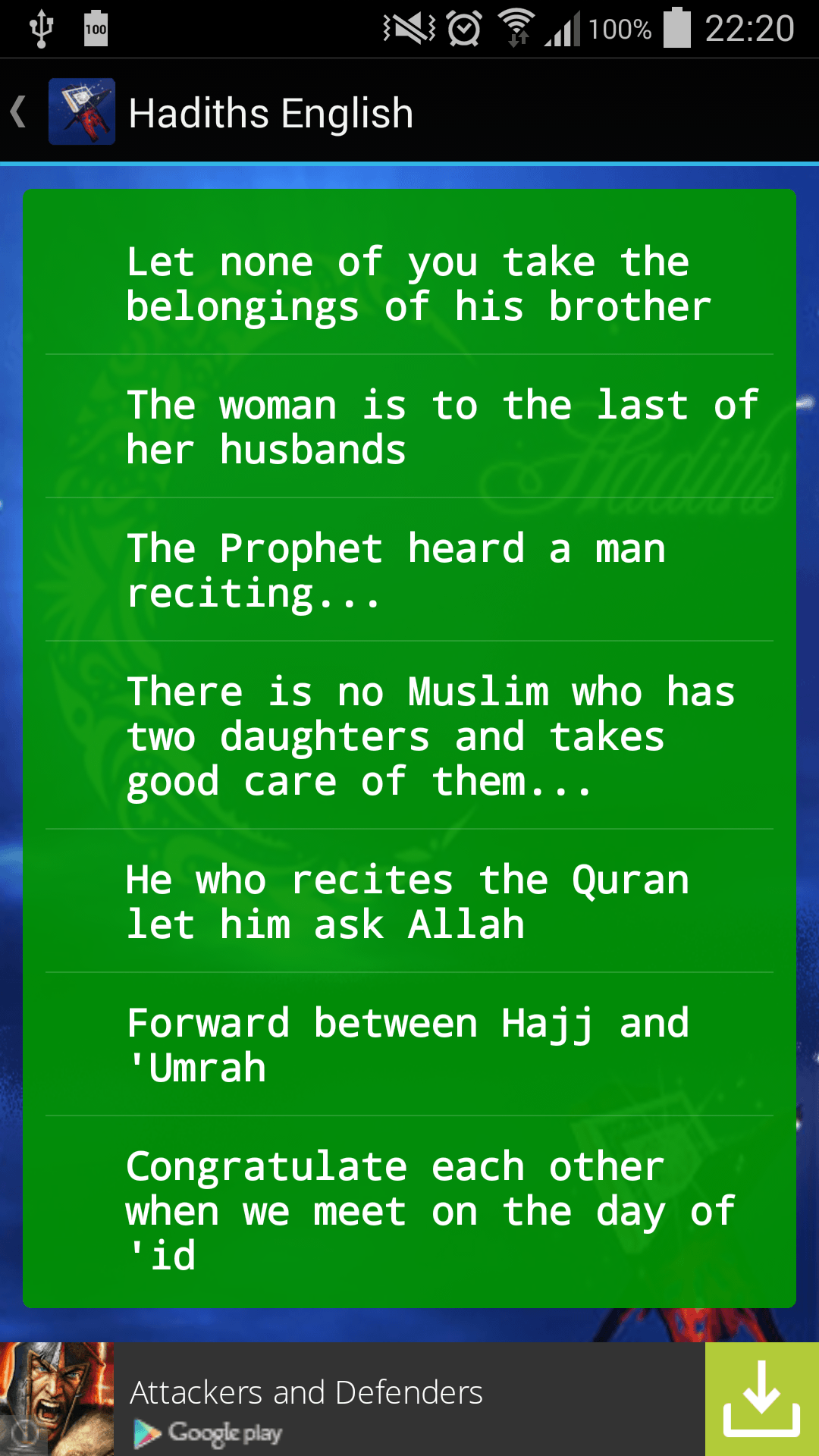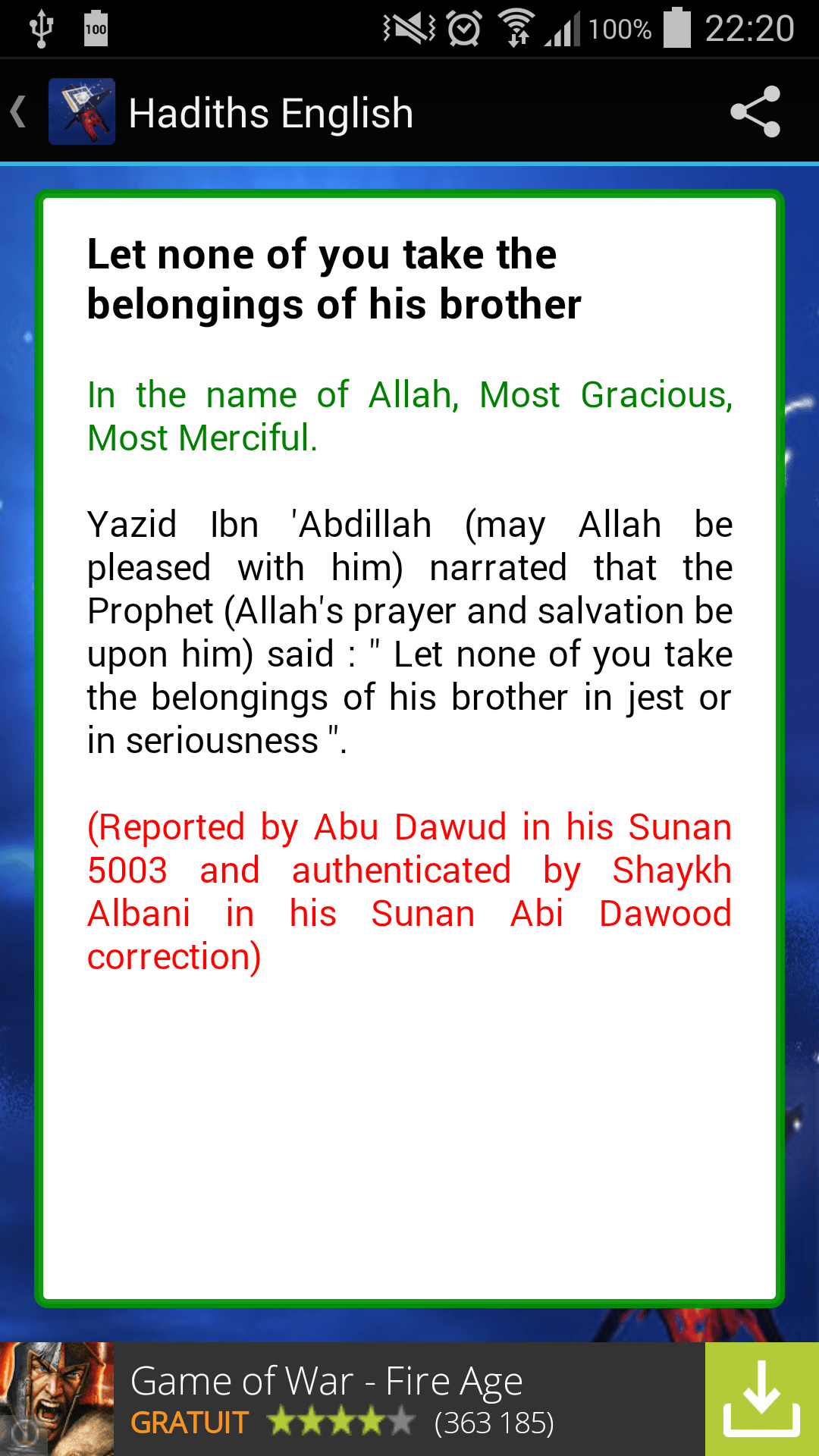 Prefs screen to enable Notifications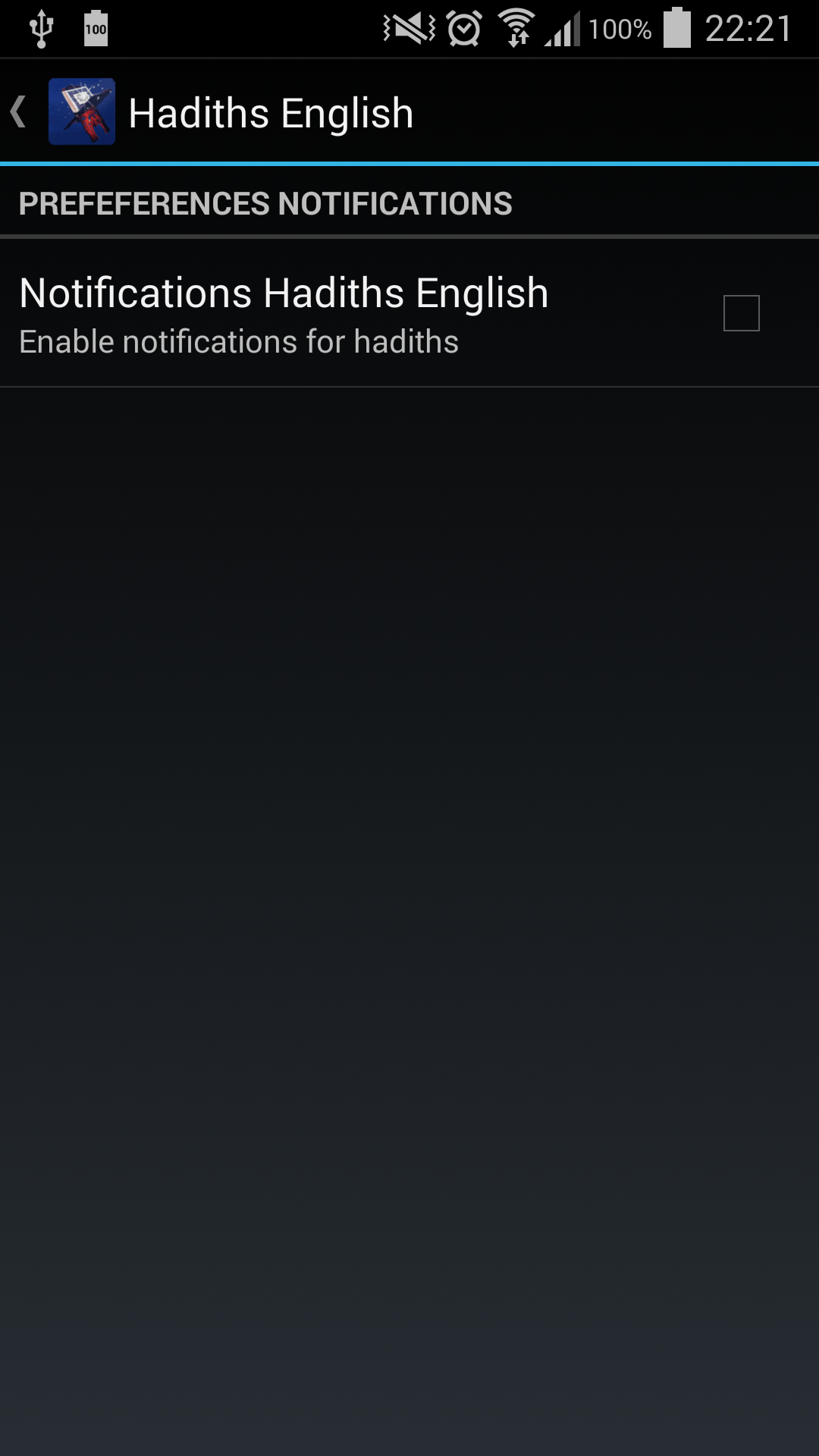 Don't hesitate to give me your feedbacks or ideas to improve.
Sylvain