Oct 13, 2014, 4:36:43 PM via Website
Oct 13, 2014 4:36:43 PM via Website
Cookie Pop – The lovely match-2 puzzle game with sweet Cookie & Candy!
Enjoy the game, get high scores & best position on Global leader board now!
Your mission is matching two or more same cute Cookie to make them pop. The more Cookie & Candy you match, the more scores you have.
With 3 game modes, lovely & cute Sweet Cookie, leader board to rank with other players, vivid graphics, amazing effects, the boosters to collect gold/gift scores/bonus… Cookie Pop (Cookie Mania) is so sweet & fun for you to enjoy!
Link game on Google Play: https://play.google.com/store/apps/details?id=com.interdev.cookiepop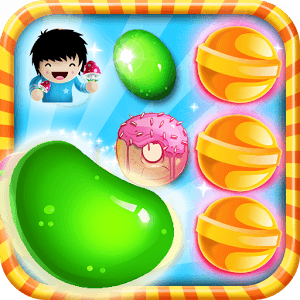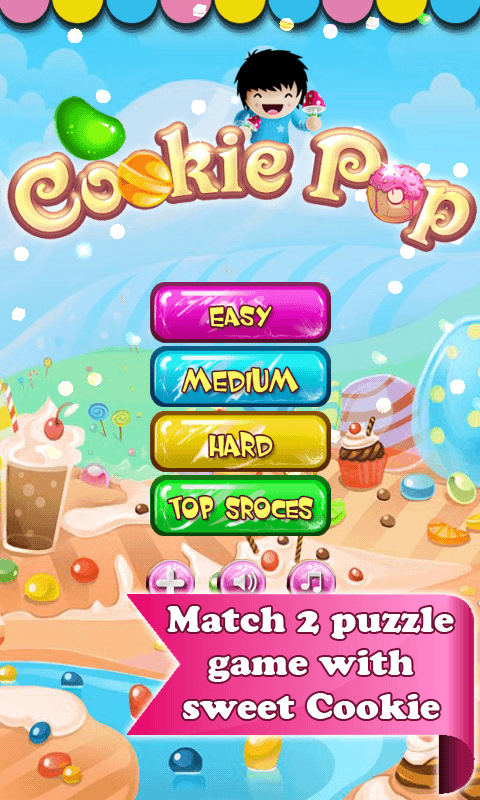 MAIN FEATURES of Cookie Pop (Cookie Mania)
★ 3 game modes: Easy, Medium, and Hard. This game easy to start but hard to master!
★ Addictive Gameplay: match larger block of sweet cookie & candy to get high scores, collect gold to buy boosters & power up, collect gift to get extra scores, break the Sweet Cookie in ice
★ The boosters include Bomb, Hammer, Rocket to help you get more scores and collect special objects
★ Collect Gold & go to Cookie Shop for buying boosters
★Global leader board to rank with other players on community in 3 modes Easy, Medium & Hard. Try to play & get top position worldwide!
★ Amazing effects & animation: Sweet Cookie Pop, Bomb Explosion, Hammer Destroyer, Rocket Mania, Ice Breaker, Sweet Cookie Flying
★ Amazing background sounds & interaction sounds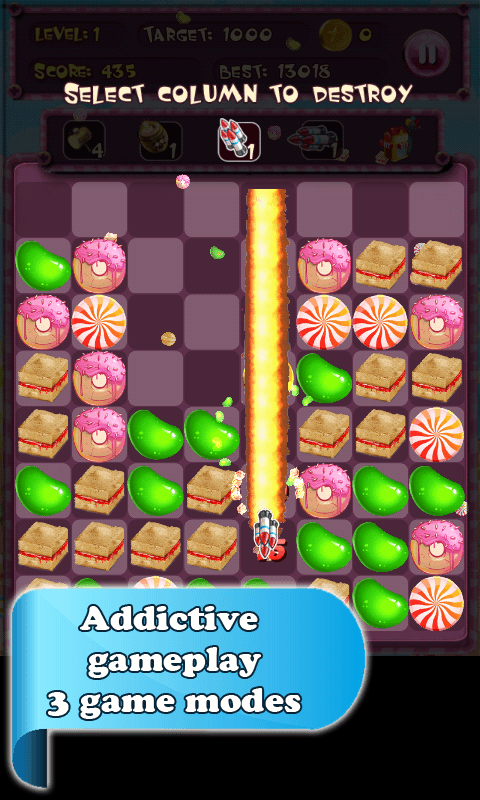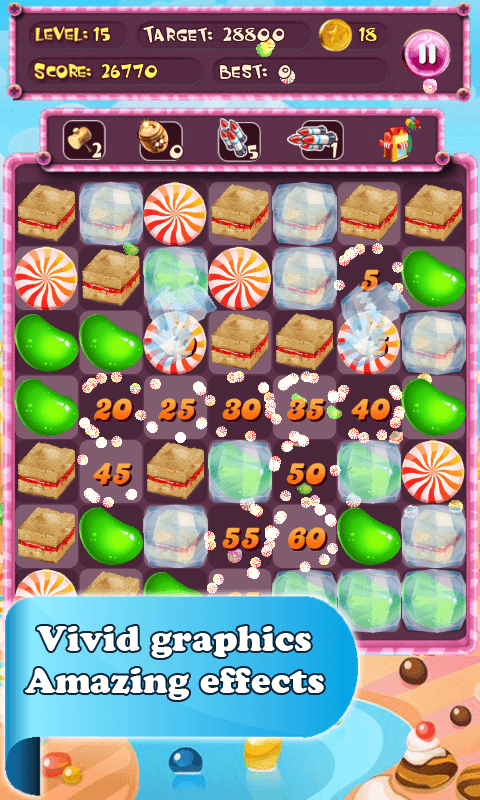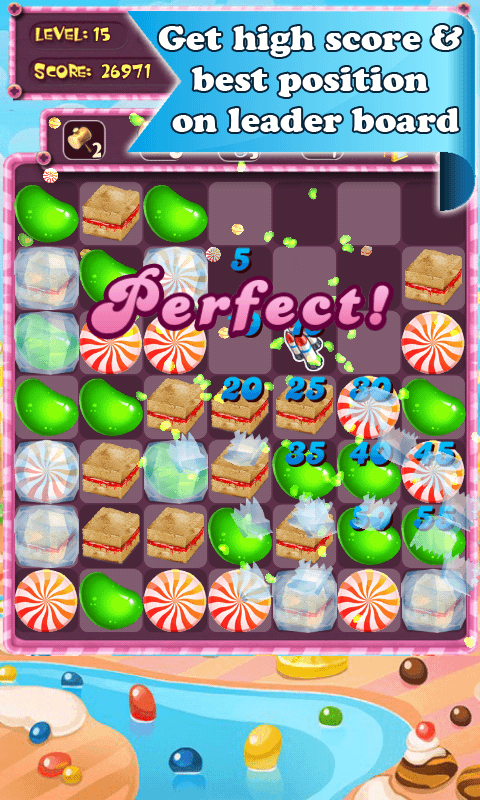 HOW TO PLAY Cookie Pop (Cookie Mania)
★ Tap on any 2 or more connected identical Sweet Cookie to remove them. The more Sweet Cookie you connect, the more scores you get
★ Move gift box to the bottom of the puzzle to get more scores
★ Try to move gold, extra boosters to the bottom to get it.
★ Gameplay is in endless style so you must try to pass as many levels as possible.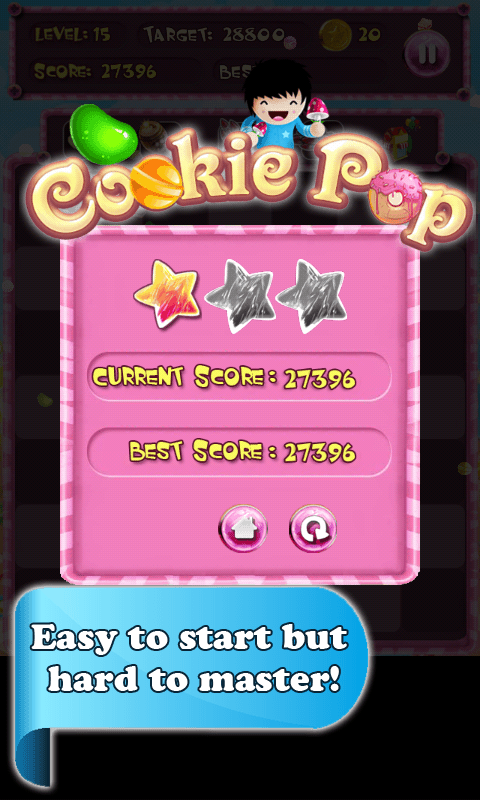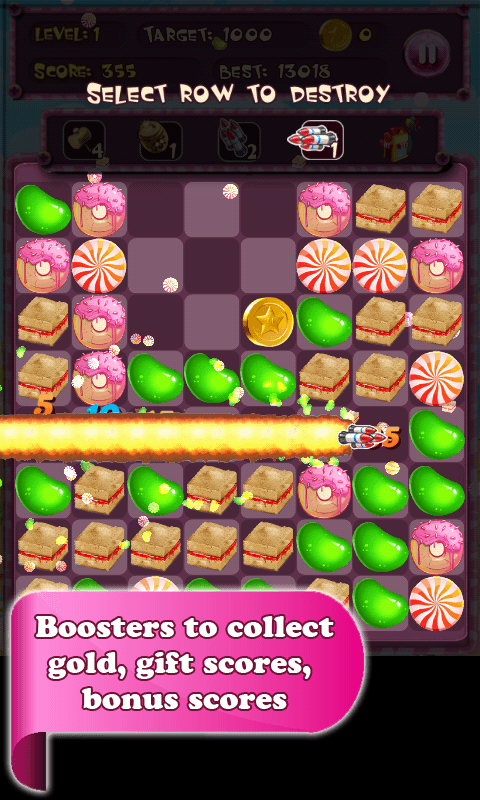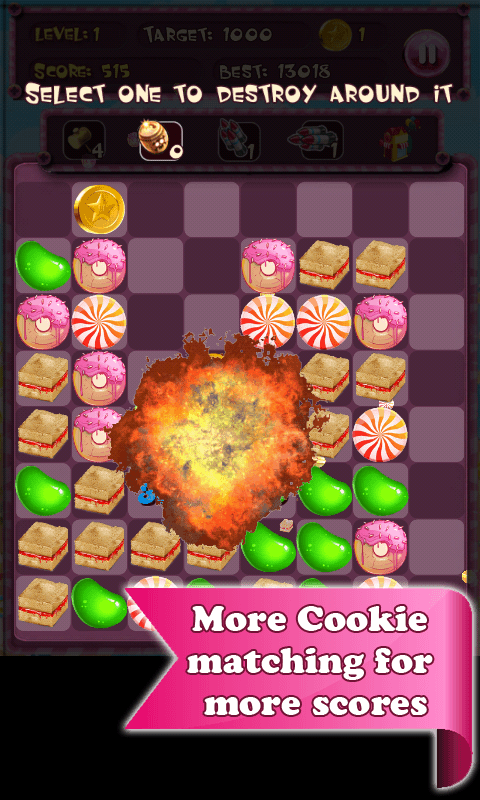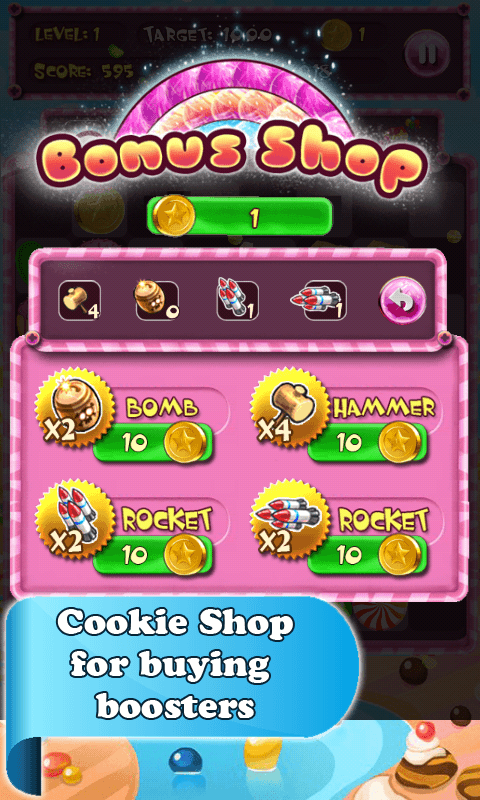 OUR CONTACT for Cookie Pop (Cookie Mania)
★ To help us to meet your expectations about this sweet cookie game, please send your feedback to: interdev.mobility@gmail.com
PLEASE NOTE
Cookie Pop (Cookie Mania) is free now and forever. We have added banner ads & interstitial ads from StartApp to earn some cents. Thanks for your supporting.
Download game free here: https://play.google.com/store/apps/details?id=com.interdev.cookiepop
Play Cookie Pop (Cookie Mania) today and get new record on leader board!
InterDev