Sep 5, 2014, 7:46:52 AM via Website
Sep 5, 2014 7:46:52 AM via Website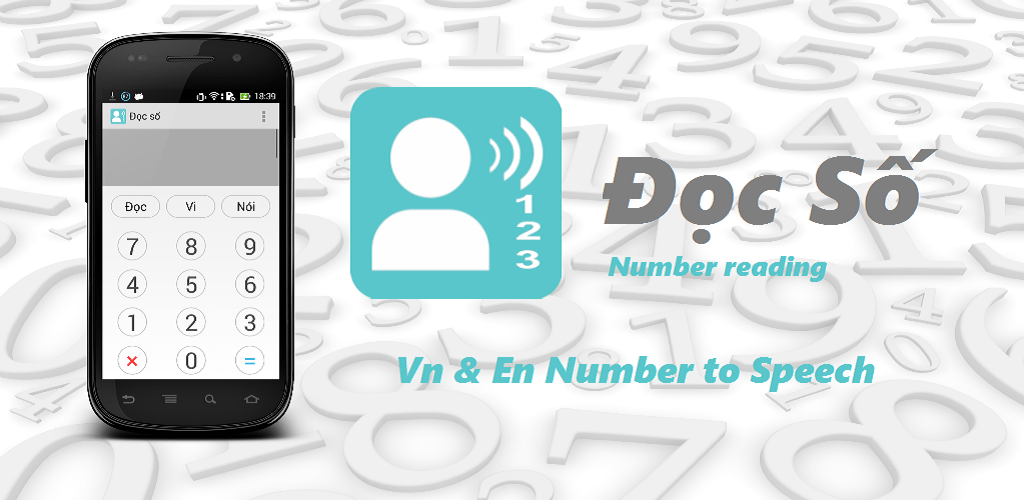 Description
The application is a small tool to help read all number in both Vietnamese and English.
In addition, the application supports many features such as:
Read with the Standard voice.
Displays number as Text.
Support for voice recognition to convert voice into a number (requires your device support voice recognition feature).
Type Text of number to convert a number (with or without diacritic).
* The above feature support 2 language: Vietnamese and English *
These features further support in the settings (settings):
Set the read speed of the machine.
Customize the display language Vietnamese or English.
Auto scrolling text as you read speed of the machine.
Customizable auto-scrolling text when the text is too long.
Install and copy of the written word.
.....
The application is compatible with all types of machines from Android version 2.2 or higher.
Download: Google play
id=m.tri.readnumber
Or search with name: Read Number
Some Images: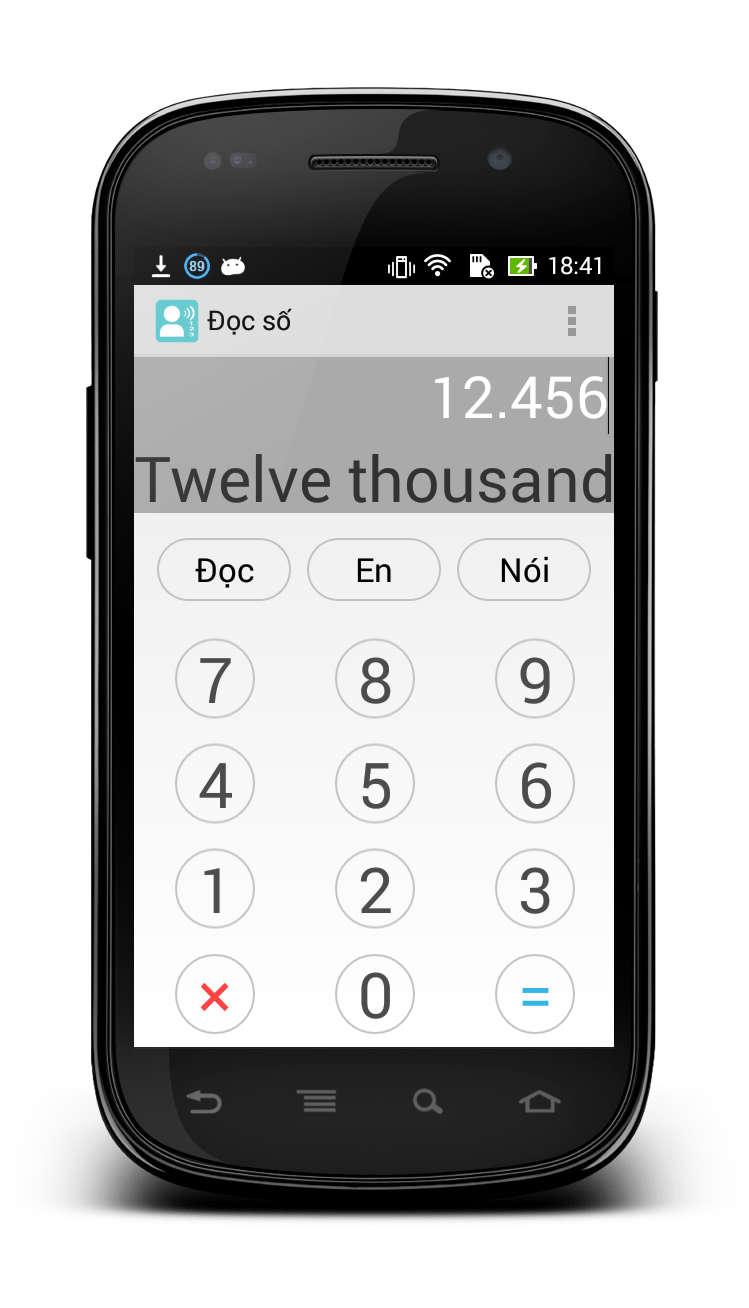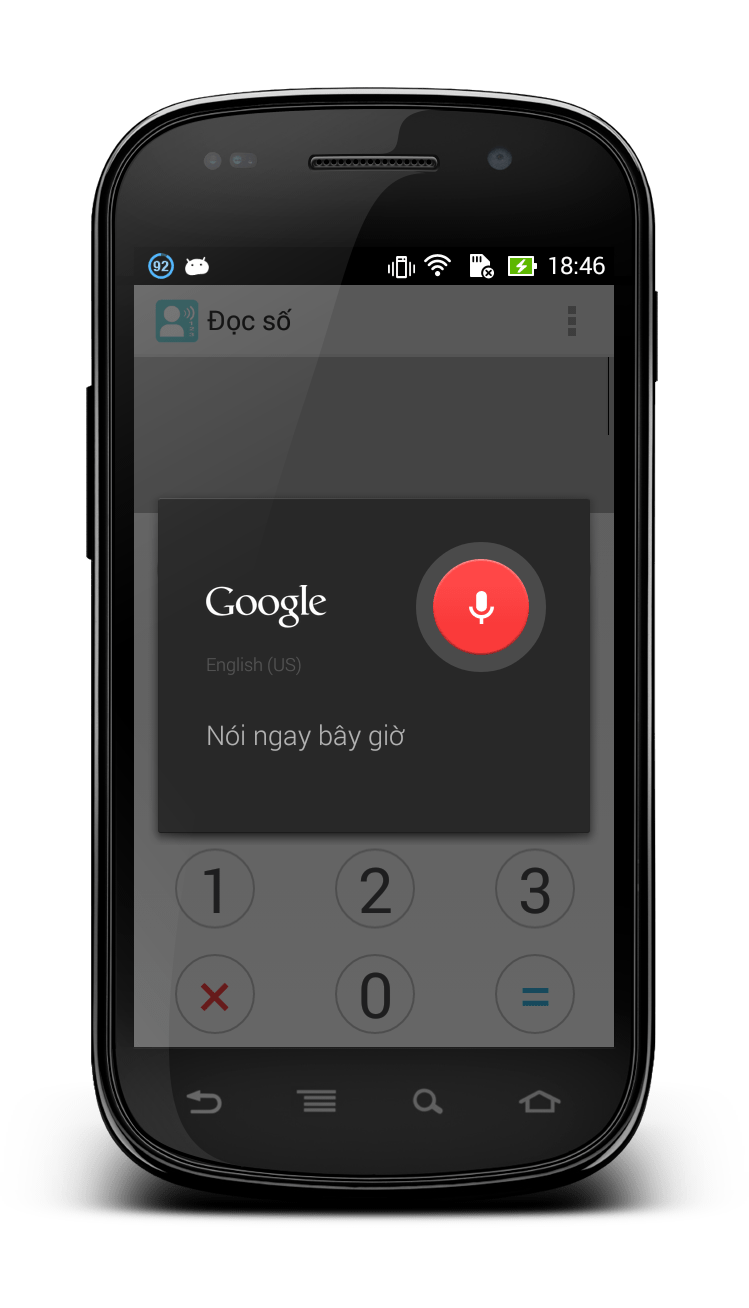 Support tablet 7" và 10":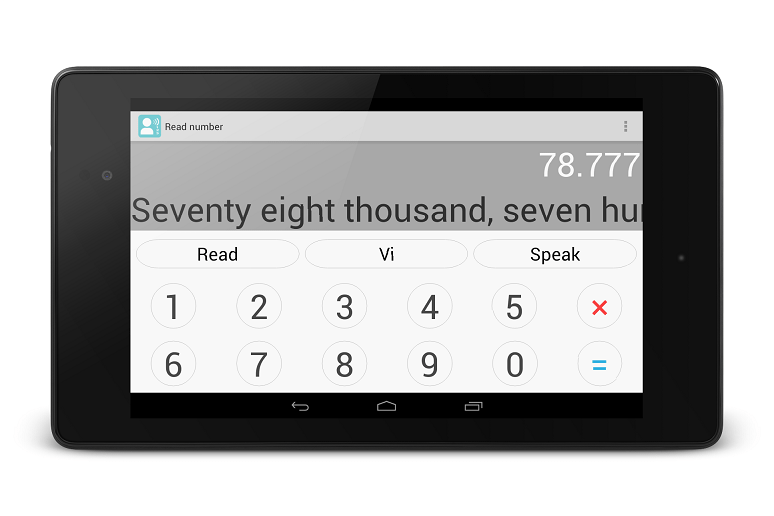 — modified on Sep 5, 2014, 7:53:26 AM