Sep 2, 2014, 8:23:52 PM via Website
Sep 2, 2014 8:23:52 PM via Website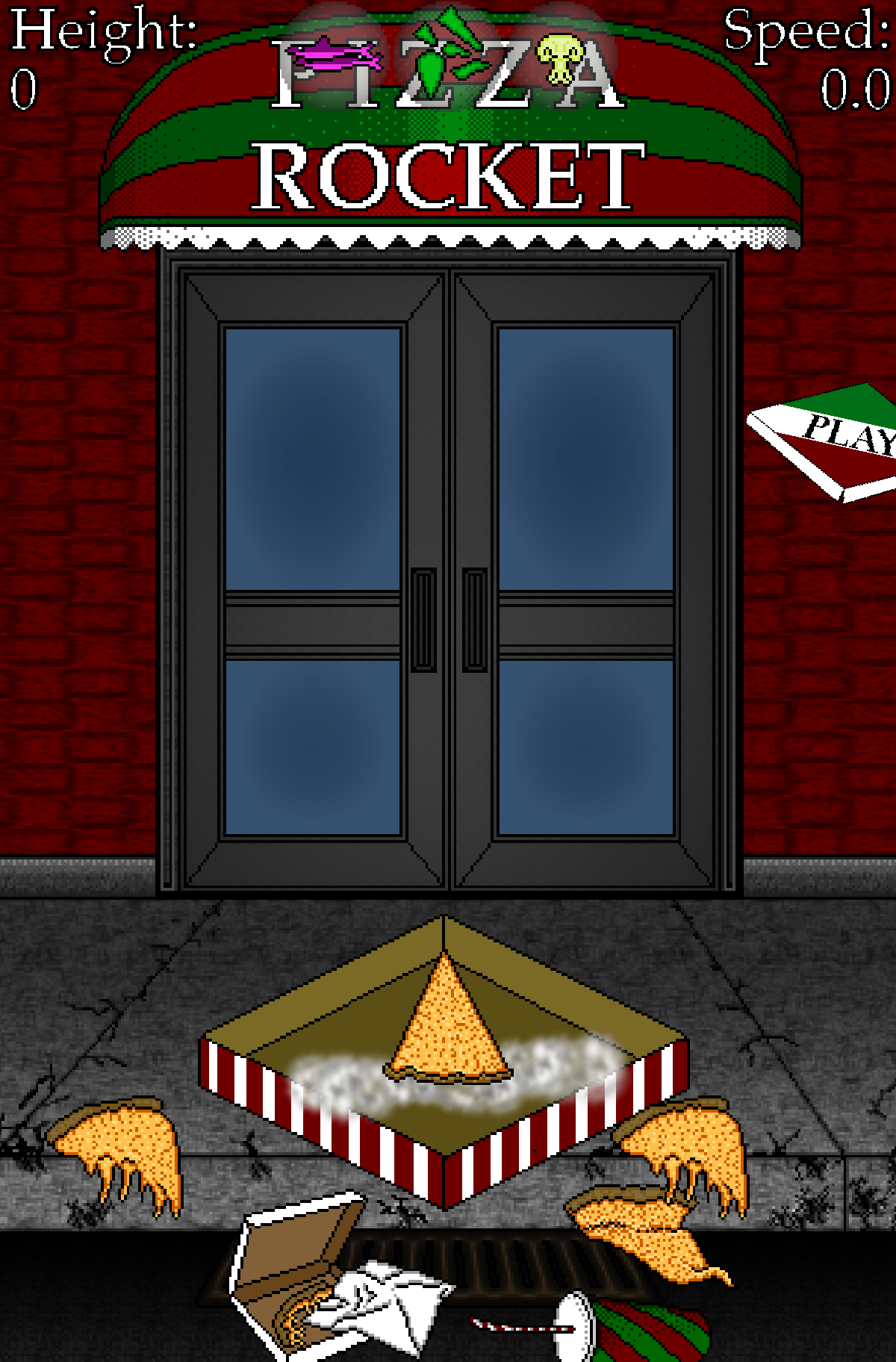 Download Pizza Rocket For FREE on your mobile device
Fly in a pizza rocket over NYC! Challenge your friends for the high score. Each flight will have you collecting three different pizza toppings in a rocket made of pizza. Collect the three toppings ordered and avoid the wrong two. Fly left and right by touching the screen with your finger just below the rocket. How high can you fly?
~ Fun and free
~ Easy to learn, hard to master
~ Family fun
~ For kids, old farts, and everyone in between
~ Easy controls for kids
Brought to you by HomeWorld Arts, LLC the creators of Jetpack Jumper, Super Narwhal Boy, Touch N Glow, Brain Rave, Castle Quest, and Jurassic Quest.
Powered by Starling Framework, Flox, Feathers UI, Dragon Bones, and Nape Physics.
Music by Kyle Jeremy Neidig.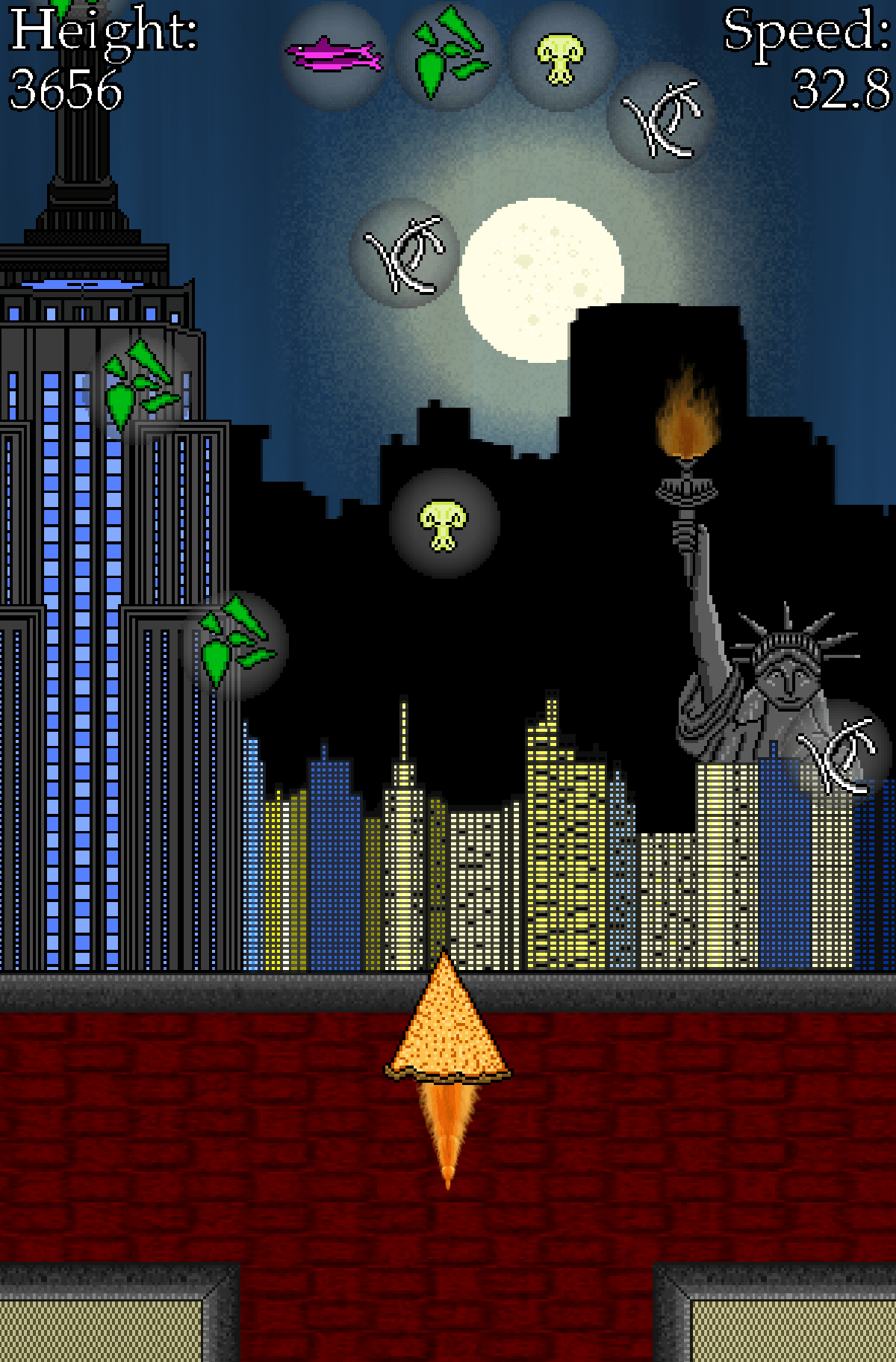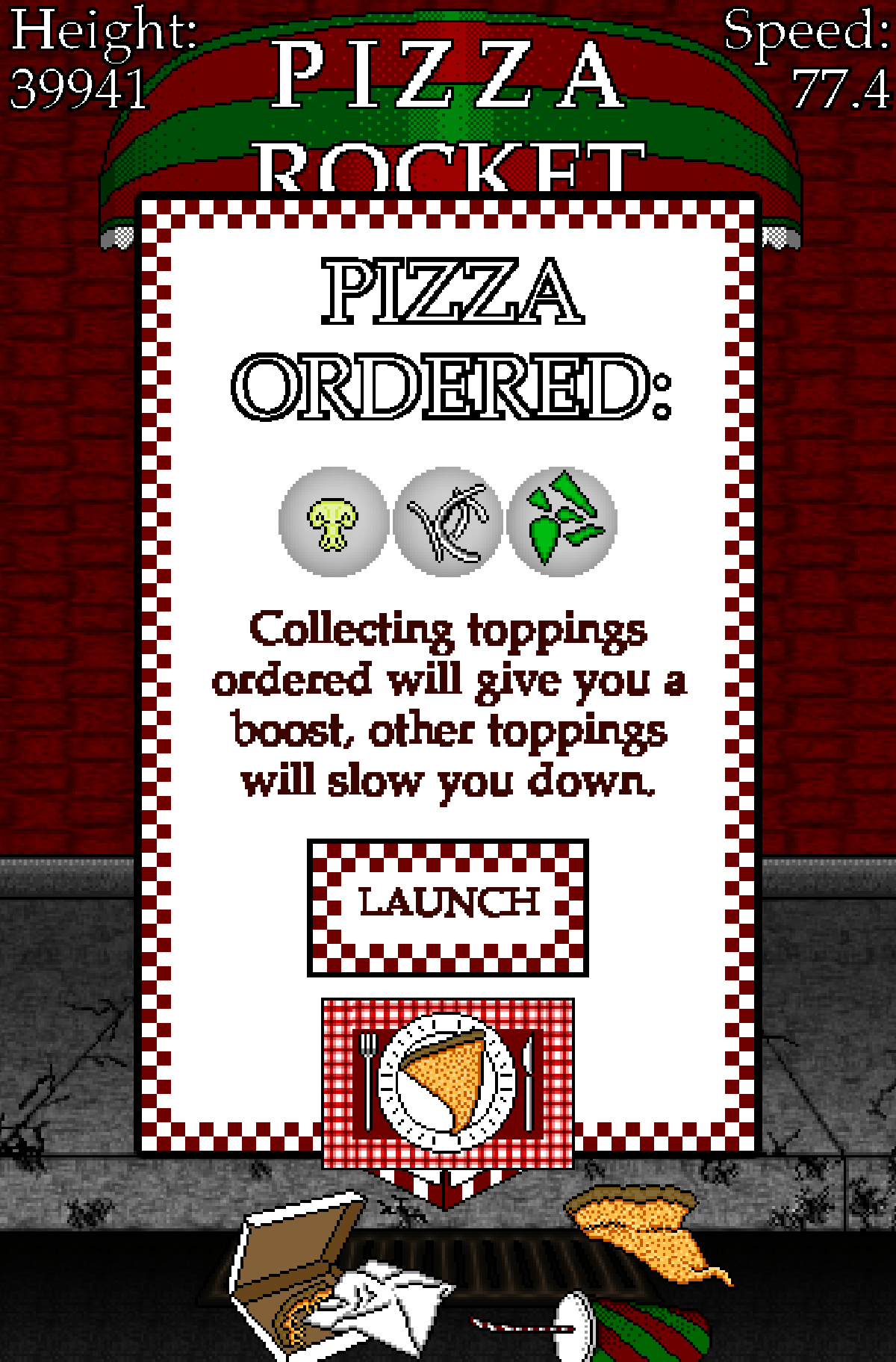 Download Pizza Rocket For FREE on your mobile device