Aug 20, 2014, 9:41:35 PM via Website
Aug 20, 2014 9:41:35 PM via Website
Hello,
I make that thread to present you a simple and efficient tool to work on hexadecimal and RGB colors freely available on Google Play Store here : https://play.google.com/store/apps/details?id=com.ssaurel.hexrgb
Tiny HexRGB is the ideal tool for developers and designers that need to convert colors between hexadecimal and RGB models.
Use the Red, Green and Blue sliders to find the color you need then get hexadecimal and RGB codes.
Tiny HexRGB also provides following features :
* Hexadecimal to RGB converter
* RGB to Hexadecimal converter
* Copy Hexadecimal code to clipboard
* Save and Share your 6 favorite colors
* Sliders for Red, Green and Blue values
* HTML standard colors
* Parade mode that lets you to drag slider and others follow
* Preview color on screen background
Some screenshots :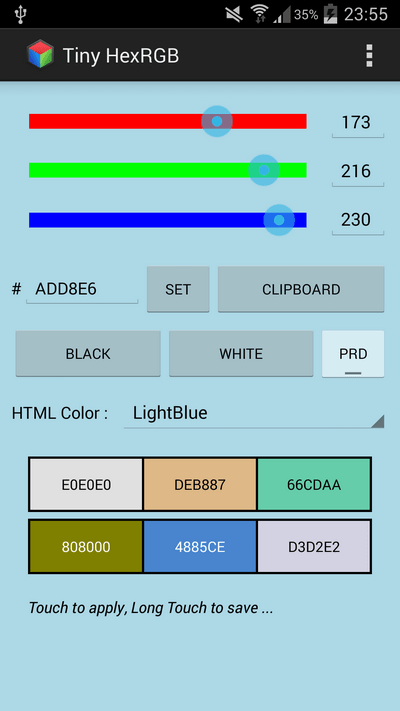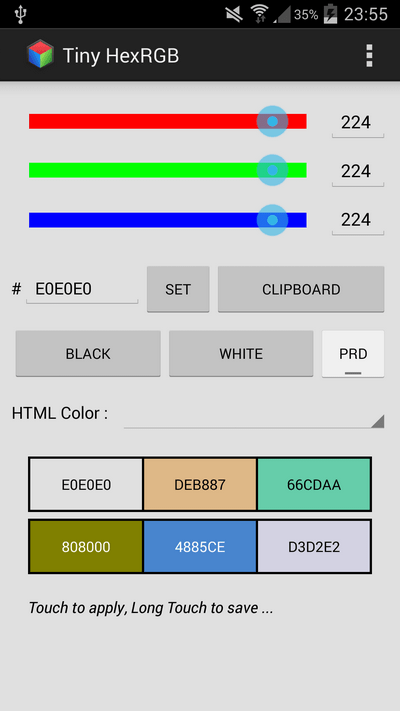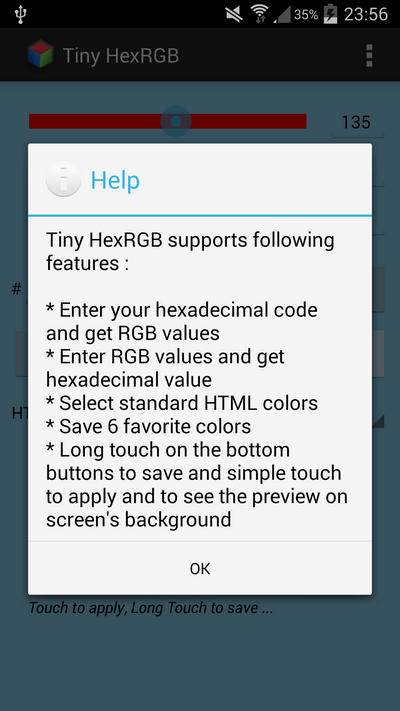 Don't hesitate to tell me if you have ideas to improve or feedbacks.
Thanks.
Sylvain
— modified on Aug 20, 2014, 9:42:13 PM