Aug 17, 2014, 9:47:06 AM via Website
Aug 17, 2014 9:47:06 AM via Website
Hi everyone,
Sorry for my English...
I just finished my new app few days ago. And I want to bring Flash Login to the world wide.
If you're the one who looking for information, solutions of problems, ask questions, but you don't have all of these sites' account, not everything you want is all available without registration. You need to register an account before being taken to the information or download the files.
You will NEVER need to register an account when using Flash Login. All the accounts will be shared, and the very first thing you need to do is looking for an account and do your login.
Flash Login is the most minimalist app ever with flat, modern design, born to bring you a very best experience on app, easily to search and do whatever you want.
Please noted these things when using shared accounts with Flash Login:
- Don't change the password and other information so people can use it as you can
- Don't use shared account to post illegal contents
- Push dislike to report a problem related to failed logins
Please spare some time to give a review to help the author improve this app.
Download with keyword: flashlogin or id com.brian.flashlogin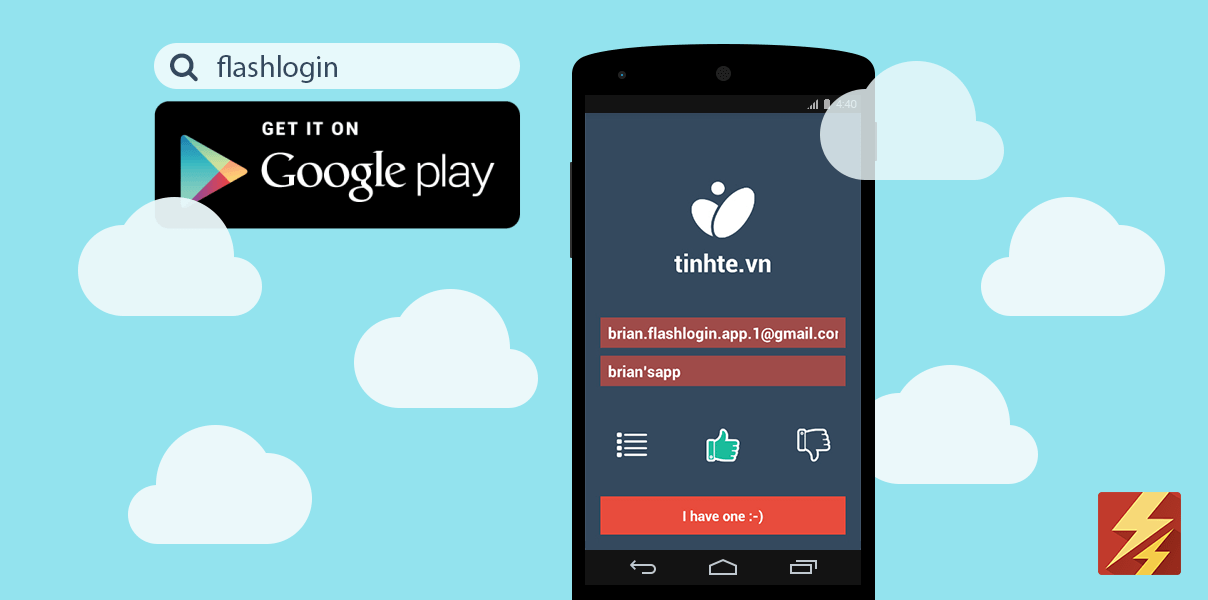 Thank you for downloading Flash Login!!!
flashlogin #flash #login #share #account #public
— modified on Aug 17, 2014, 9:48:54 AM