Jun 17, 2014, 4:08:05 PM via Website
Jun 17, 2014 4:08:05 PM via Website

All ingenious is simple!
HipDriver application completely reflects this concept!
The application turns the Android smartphone into a full-fledged auto alarm.
HipDriver is the only "Auto alarm" application in Google play for the time being.
The application is intuitively clear in use and stable in case of alarms!
The main opportunities consist in alarm detection in case of: removal of wheels, shock, stealing and evacuation. In case of alarm you will be able to see photos as well as to hear to what is happening inside of the car.
To protect your car all you need is your old smartphone or the cheapest new one (up to $40). If you need to watch you car not for long time, your can also use your personal phone.
The application HipDriver consists of two parts: "Control panel" and "Signalling"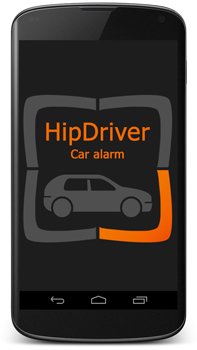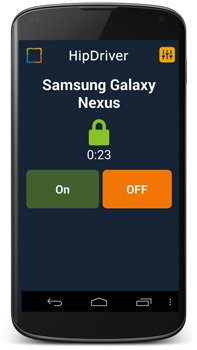 Registration and communication of "Control panel" and "Signalling" happens automatically. Control and other actions in application are reduced to a minimum for more convenience.
Advanced users will be able to adjust this application for protection of: Apartments, houses, boats, bicycles etc.
On HipDriver site you will find a private office with history of all the signals received from the Alarm.
We wish you successful use and less alarms!
Full list of features:
• Definition: the removal of wheels, shock, evacuation, theft
• Photographing and listening
• See path of the car in case alram is triggered
• Show the location of the car (you can always find where to leave the car at the big parking)
• Simple operation using the same application on the second phone (control panel)
• Ability to adjust the sensitivity of sensors
• Save the last 10 tracks
• On Timer
• Energy saving mode
• The Lighthouse
• Auto start application after reset
• etc.
— modified on Jun 17, 2014, 4:11:27 PM