May 16, 2014, 11:49:48 AM via Website
May 16, 2014 11:49:48 AM via Website
Hey!
If you get a Moto E, you might be interested in how to take a screenshot!
Well it is pretty easy:
Navigate to the page that you want to capture.
press and hold Power button and Volume Down button for about 3-4 seconds, in order to take screenshot.
Next you will hear a camera sound to signal the the screenshot is being taken.
After hearing this sound, release the buttons.
the screenshots will be then stored in the Gallery app, under the Screenshots folder.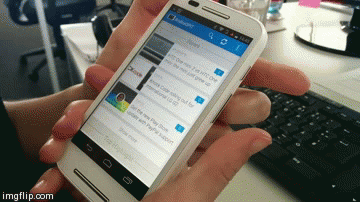 Hope this worked for you!

— modified on May 21, 2014, 5:35:28 PM by moderator