Apr 20, 2014, 4:04:46 PM via Website
Apr 20, 2014 4:04:46 PM via Website
The Eleventh Hour - It's never too late to try this 2048!
The Eleventh Hour is a fun 2048-type android game with a colorful time-clock theme! The name of the game comes from the fact that there are eleven levels to overcome in order to beat the game.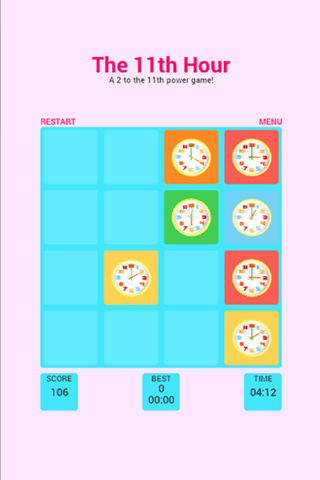 How to play: Swipe to move the tiles (clocks). When two identical clocks touch, they merge and become the next level of tile. Get a tile to the eleventh hour to win!