Apr 12, 2014, 5:00:59 PM via Website
Apr 12, 2014 5:00:59 PM via Website
[NEW APP][FREE] Find Somebody 1.0 released !
Find Somebody - Meet somebody new, keep up with friends, don't miss upcoming events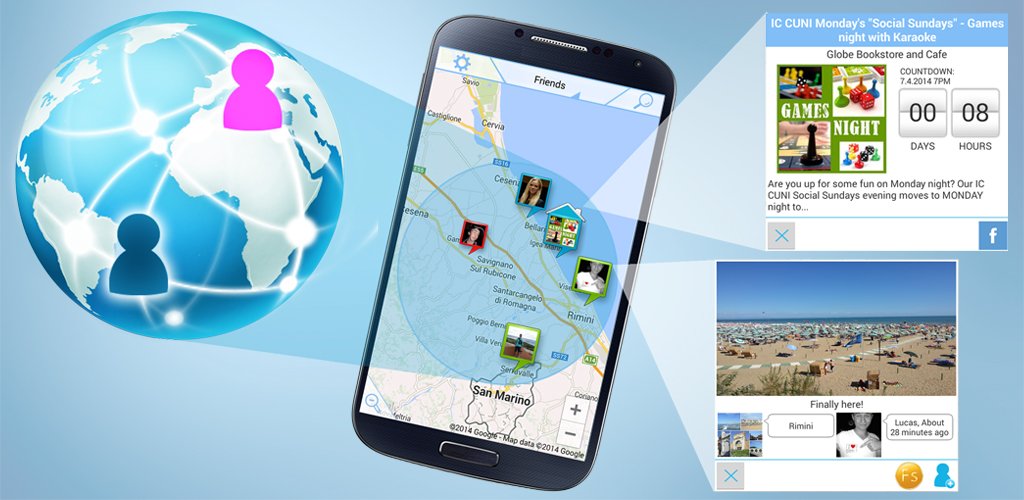 • Find out who is nearby and take a chance to meet somebody new.
• Keep up with your friends and have an overview of places they have been to.
• Be aware of upcoming events and don't miss them anymore.
FindSomebody searches for the latest check-ins (posts with location) , events in selected area and creates an easy overview of them.
You can search for:
•
Public:
Public check-ins which you can filter by popularity and with the posibility to get in touch with the creator.
•
Friends:
Check-ins of your Facebook friends. Whenever anybody from your friends announces his/her position, FindSomebody will help you to find him/her.
•
Events:
The best events are those you can enjoy with your friends, that is why Find Sobebody reccomends you especially the ones your friends participate in.
Supports 10 languages
Free download here: com.find.somebody
[/list]