Dec 22, 2013, 5:49:05 PM via Website
Dec 22, 2013 5:49:05 PM via Website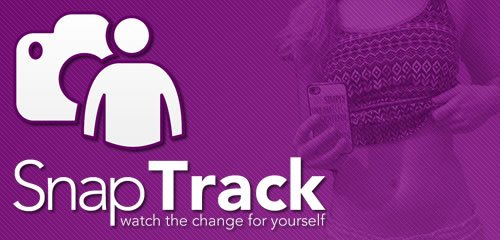 Just in time for Christmas over-indulgence and the inevitable New Years Resolutions to trim a few pounds, Javilo are pleased to announce the immediate availability of SnapTrack for Android.
SnapTrack was originally conceived to keep track of weight-loss using photos, so you can literally watch the change for yourself, and save them securely so only you can see them.
If you're already at your goal weight, SnapTrack is still an invaluable part of your regime if you're working out to improve your physique for a holiday or special occasion, allowing you to watch all that hard work pay off.
SnapTrack makes it simple to store multiple photos for each day, showing different angles of your body, together with a wide range of measurements in one easy to use interface. Each day is shown on the main screen in reverse chronological order so you can easily see your progress.
Photos are stored in your private password-protected SnapTrack account so the only people who'll see them is you, and anyone you show your progress too. You can also access your photos from any compatible Android or iOS device simply by installing SnapTrack and entering your login details. For added security, logout each time you finish using SnapTrack and it'll require your login details before allowing access to your photos.
If you don't want an account and just want to be able to keep track of your progress on one device that's fine too, just select "No account thanks!" on the login screen and you can just start Snapping! If you ever change your mind, you can always create an account and all your Snaps and measurements will be imported too.
You can get SnapTrack now for FREE on Google Play (play.google.com/store/apps/details?id=uk.co.javilo.snaptrack) and Getjar (www.getjar.mobi/mobile/800780/SnapTrack).
Reviews (hopefully positive!) would be most appreciated and if you let me know on here that you've given one I'd be more than happy to reciprocate.

Thanks for your time and Merry Christmas.
Screenshots