Mar 30, 2012, 11:57:04 AM via Website
Mar 30, 2012 11:57:04 AM via Website
QC:


Screenshots: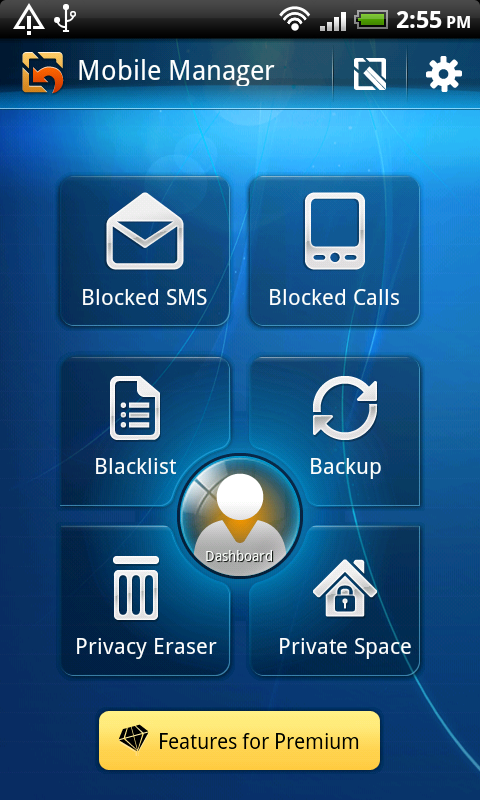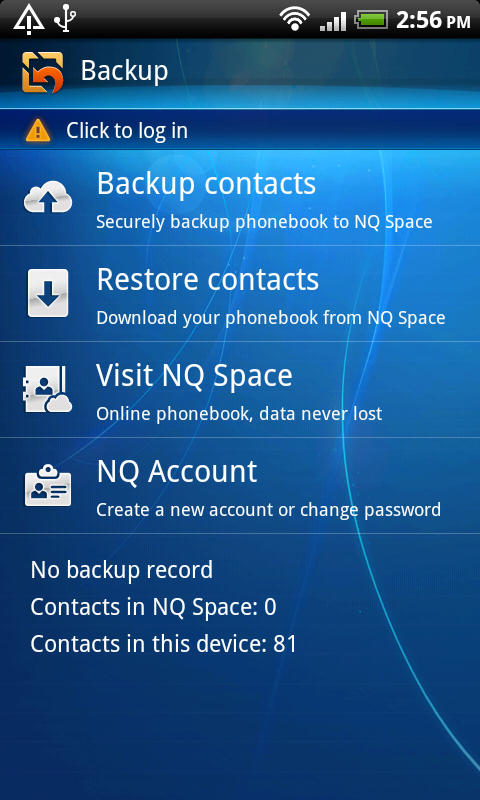 Description:
Privacy protection. Protect privacy.
The latest Call Blocker with Premium features will be a good call filter just for you. We now support Chinese,English, German,French,Portugal and Spanish languages.
Block unwanted calls now and protect your privacy. Now with better developed features, you will no longer need to worry about privacy leak. Protect your private info 24x7.
NetQin Call Blocker is running on Android phones with Android 2.0/2.1 (Eclair), Android 2.2 (Froyo), Android 2.3+ (Ginger Bread) and Android 3.0 (Honeycomb)
Have you ever wondered how to block those annoyed phone calls, or quickly back up your massive contact lists or just protect your privacy by not letting others see your phone call history or SMS?
Now Call Blocker Can Help!
Feature List:
Black List
–Block unwanted calls (Reject calls, forward or reply with an auto-SMS)
–Block spam SMS (accept phonebook only or simply block black list)
Contact Backup
–Back up contacts to a server, so you never lose them!
–Transfer data to new phone (available cross-platform to Symbian / Android / BlackBerry device)
Privacy Eraser
–Quickly and easily erase the call history, delete SMS messages between your phone and individual contacts permanently to protect private data.
Private Space (Premium)
–Automatically move private contacts' messages and call logs to a Private Space so that they don't appear in the phone's regular SMS and call logs
–Keep secrets by hiding the icon as displayed on the main screen, so that nobody knows you are using Private Space.
-Protect your REAL space by creating one or more fake spaces. If anyone wants your password, show her/him the fake one!
Please note that users in the following countries will be charged when upgrading to the Premium version.
U.S.A
Canada
United Kingdom
Twain
Nigeria
Azerbaijan
Russia
Kazakhstan
Malaysia
Saudi Arabia
Thailand
Ukraine
Indonesia
Egypt
UAE
Vietnam
Qatar
German
Australia
Philippines
Singapore
Hong Kong
India
Turkey
Brazil
Italy
Netherlands
Belgium
Greece
Hungary
Peru
For more apps from NetQin, please refer to: NetQin Mobile Security, Android Booster, Super Task Killer and Android Contact Delete.
Please note that installing the following apps such as: Mr.Number, Easy Filer Call Blocker & SMS, Call Filter, Call Control and Blacklist on your phone with Call Blocker together may make your phone unstable or cause potential conflict.
KW: Call Blocker, Contact Back Up, Block Phone Calls, History Eraser, Phone Privacy, Hide SMS, Hide Phone Calls, Hide Contact, Block Unwanted Calls, SMS Back Up.
Download Link:
http://www.netqin.com/upLoad/Cooperator/NQ_Mobile_Security/NetQin_P205501_CM_ANDROID_V4_2_30_20_ENGLISH_Build7013_20120313.apk