Dec 31, 2019, 3:23:25 PM via Website
Dec 31, 2019 3:23:25 PM via Website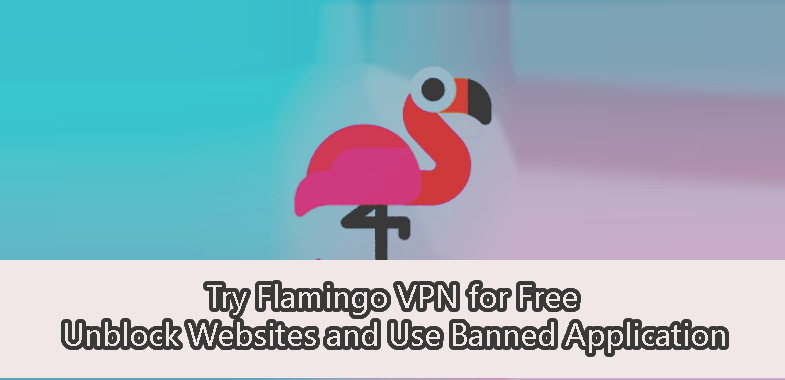 Flamingo VPN is a fast app that provides a free VPN service to unlock blocked websites and apps. It does not require any effort or long steps to unblock, just one tap on the "Connect" button and then you can use the internet safely and anonymously.
Regarding the safety of your data and information on the Internet, Flamingo VPN encrypts your internet connection so that no external party can track your activity on the Internet, making it more secure than a regular server.
The Flamingo VPN app contains powerful servers from the USA and Europe and more countries will be added constantly. All servers are free to use for you, you can click the flag and change the server anytime you want.
[Free] Flamingo VPN – Unblock Social & Secure Internet-flamingo-vpn-unblock-social-secure-internet.png
Why Choose Flamingo VPN?
A large number of servers, high-speed bandwidth
Works with Wi-Fi, LTE / 4G, 3G, and all mobile data carriers
Feature: Choosing the best available server automatically
Easy and very simple design without complications
There are no limits on the usage period
No account registration or use of personal data

How to use the Flamingo VPN to unlock blocked sites:
Open the application
Choose the server you want or let the application choose the one that is best for you
After connecting, a VPN icon will appear
After activating the VPN, you can use any application that was blocked or browse any website that was previously banned
What can you do with Flamingo VPN?
You can use all the blocked applications that we use on a daily basis. Sometimes countries block a specific communication site or application in favor of other services provided by the country. However, with the Flamingo VPN app, you will be able to circumvent this blocking, partial or total, and use all the applications you desire.
Browse blocked websites, using Flamingo VPN, you will be able to open any blocked website in your country in a jiffy. Sometimes countries block certain websites for political or religious reasons. But if you want to use any of the blocked sites, this is very easy to use Flamingo VPN.
Securing your internet connection, yes this is real and very important for everyone using the internet. Imagine a person is following you and knows your address and home in detail. Of course, it will be easy for him to steal your data and personal information. But now you can mislead him and give him the wrong address and in the end, he will not reach you. This is exactly what Flamingo VPN does.
Flamingo VPN strives to be one of the best VPN service providers on the Play Store.
Download Flamingo VPN on Google Play