Apr 23, 2016, 1:41:29 AM via Website
Apr 23, 2016 1:41:29 AM via Website
Dig & Build for the Princess, Under Heroes! Travel the World!
Under Heroes is an retro style 2D arcade game with easy and simple control.
Control colorful pixel miners, who is working for a beautiful princess.
She has promised riches and treasures for anyone who builds unique villas for her across the world.
Travel with heroes, find royal treasures, and build huge landmarks... just by tapping the screen!
Super easy to learn and play - just tap the screen!
Take a look at our screenshots :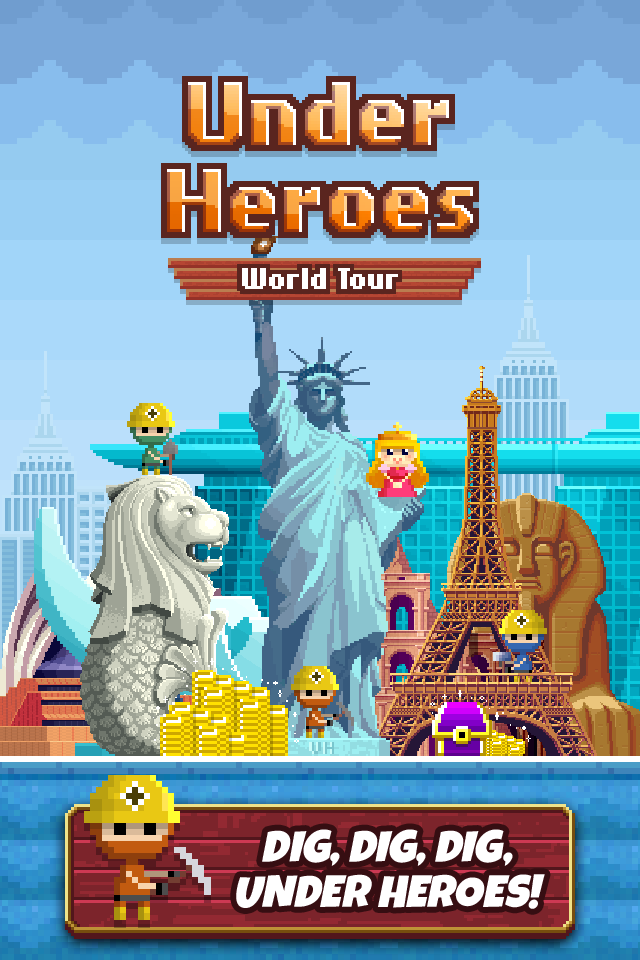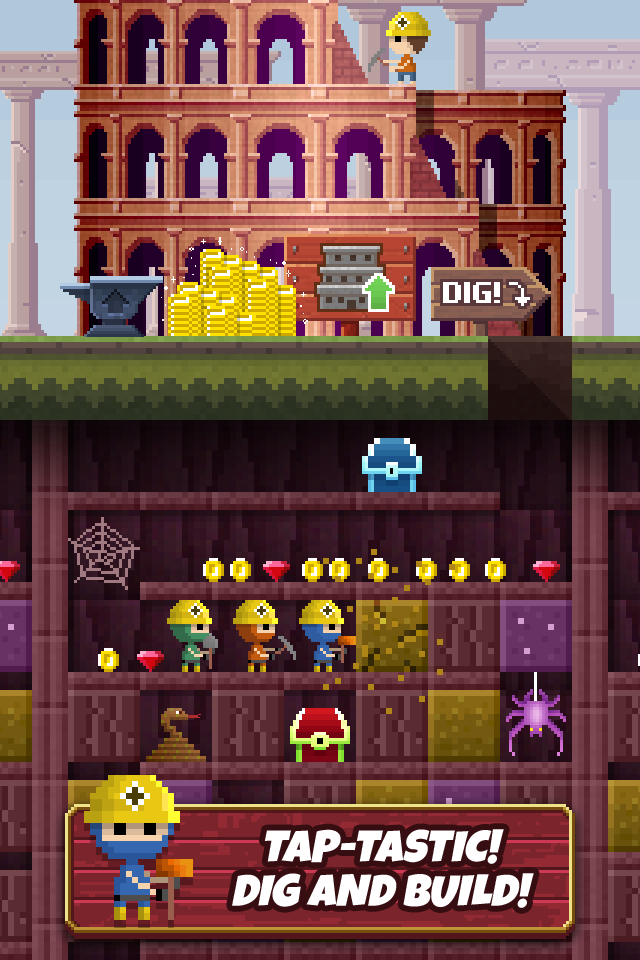 Easy Control and Play - Tap the screen and Dig!
Build most famous landmarks from all around the world! Sphinx, Eiffel Towers... you name it!
Fun 2D Pixel Graphics that keeps you entertained!
Collect lots and lots of coins and treasure boxes!
Beautiful huge World Map to view your achievements!
Play with your friends and the world wide players, Then brag about your scores!
Search for Under Heroes on Google Play right now!
"Great Timekiller!"