Jun 27, 2015, 12:13:37 AM via Website
Jun 27, 2015 12:13:37 AM via Website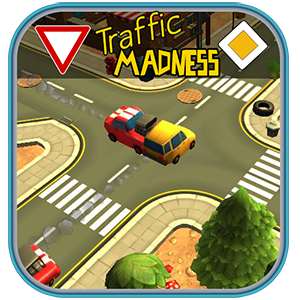 [QUOTE]Traffic Madness is an addictive funny game which you'll hate!


Tap on each traffic car making your full strategy and keep your eyes on the screen to avoid crashes in intersections.
First levels are easy but then you'll handle the craziest drivers in the world which will make you to throw away your phone.

But don't worry, all levels are doable. We finished all here in studio.
Do you accept the challenge?
HOW TO PLAY:
- Tap the cars
- Avoid crashes
- Reach highest score to pass the level
- Don't throw your phone[/QUOTE]