Jun 8, 2015, 7:25:28 PM via Website
Jun 8, 2015 7:25:28 PM via Website
Levipic (Photo Gallery & Map)
https://play.google.com/store/apps/details?id=com.levionsoftware.photos

Levipic is the best alternative photo app for your device. Quick and modern.
Display your pictures in a list or a map. Give ★★★★★ to your favorite pictures.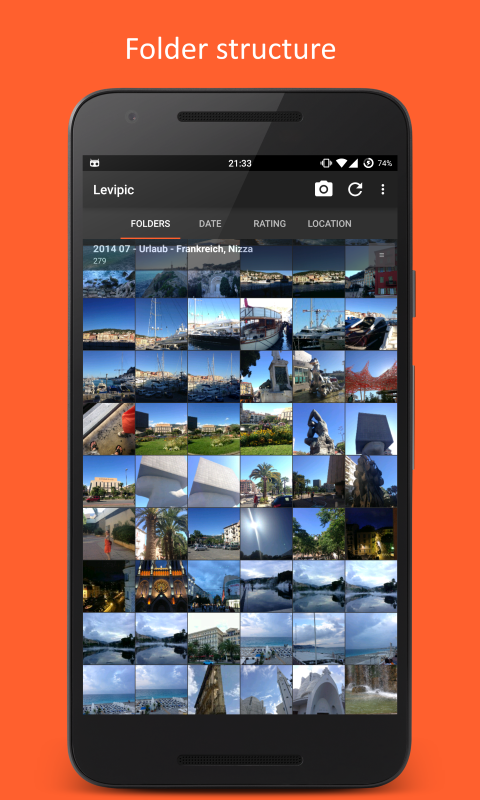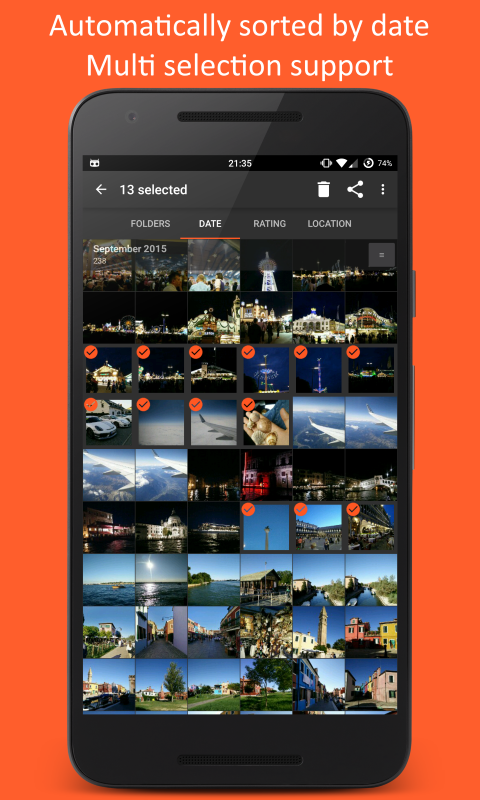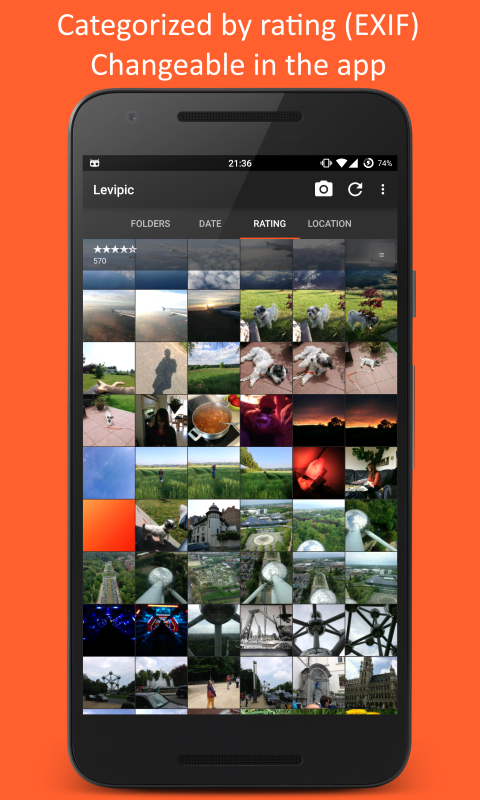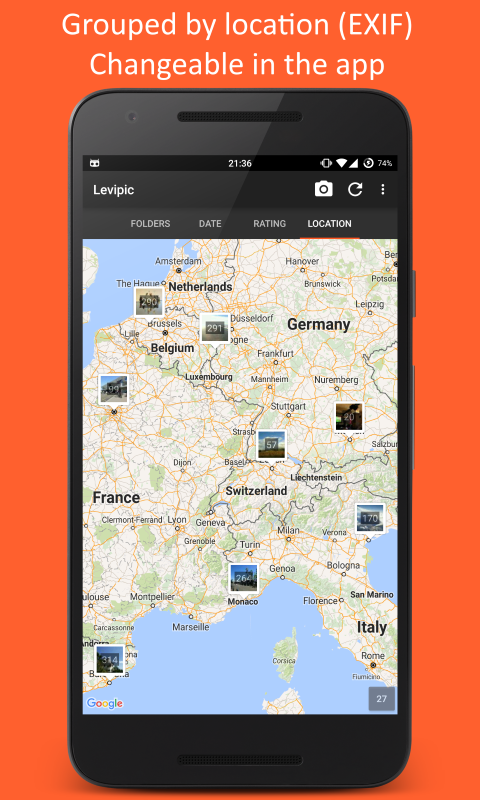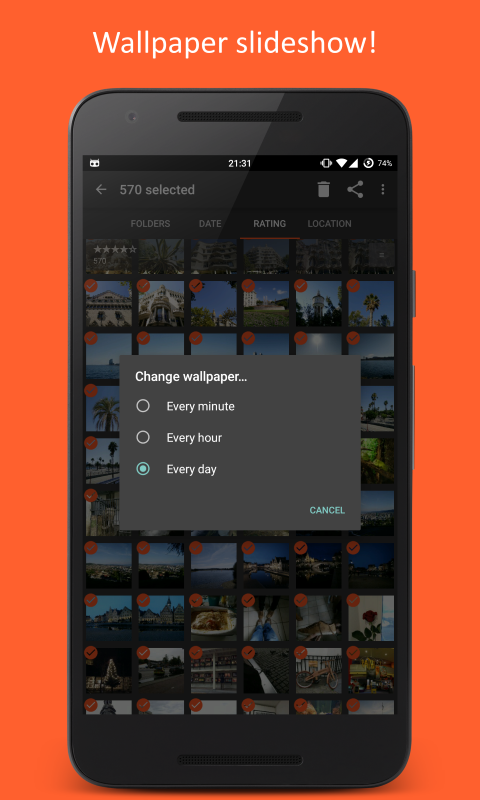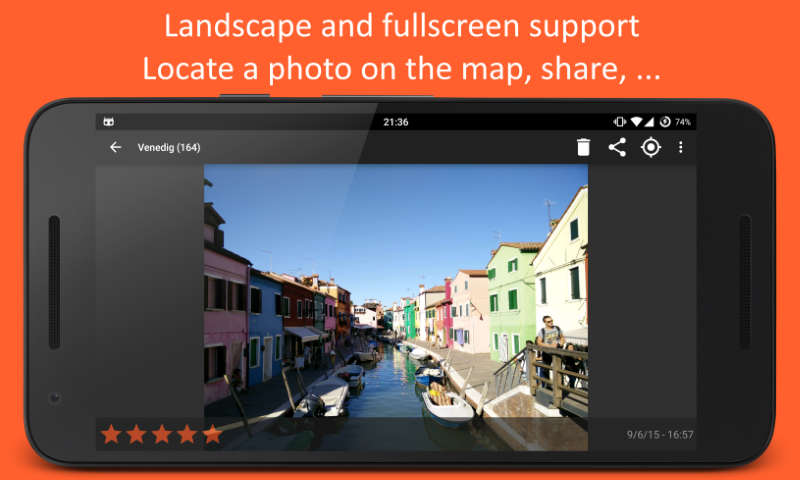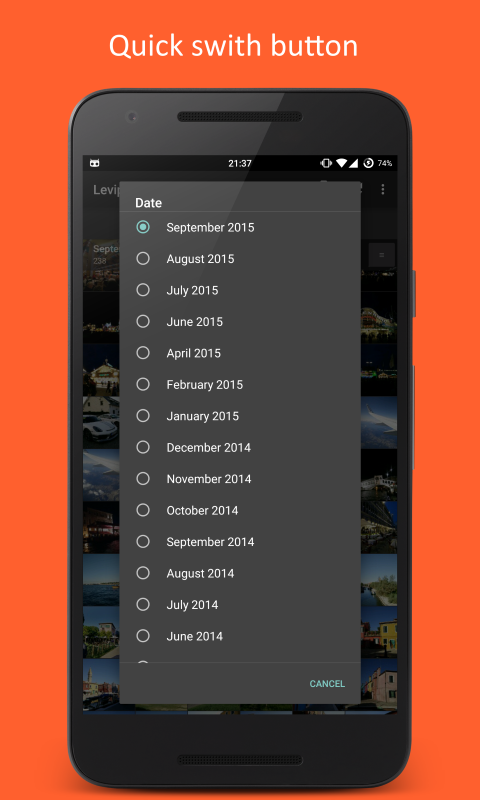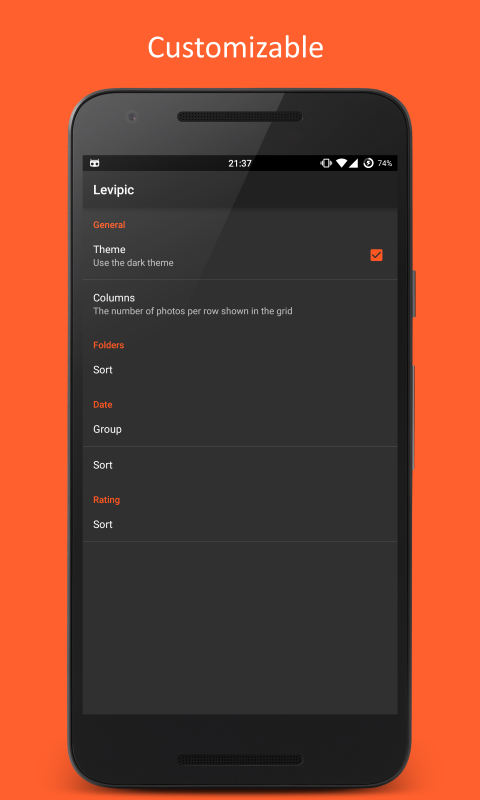 Your photos are loaded quickly and easily illustrated. In a list or on the world map so you never lose track of when and where you have taken your pictures.
The photos are not distributed to the outside so you do not have to worry about your privacy.
No need to tap into subfolders is necessary to examine your photos gallery.
--> Special thanks to all the people who used the "Remove Ads" in app purchase to support me!
Features:
- Folder structure: Your photos are displayed in the folder structure you created on your device.
- Date: Your photos are automatically sorted by date taken
- Rating: Your photos are grouped by the rating from "Unknown" to a 5 starts rating. Of course you can change the rating and the information is stored into the field that is also used by Windows (EXIF!). That makes your changes compatible with your computer.
- Location: On a map you can see where you have taken the pictures. This allows you to see where you were already everywhere and wherever you are traveling. The photos will be grouped when it is approximately the same location on the map. But when zooming is automatically calculated to be grouped. The number of photos is always displayed.
- Detailed view: One can of course look at the photos in whole size and possibly delete, share and view other information about it.
- Wallpaper slideshow: Changes automatically the background image (wallpaper) of your device. Every hour or every day at midnight.
- Settings:
- Two color themes are actually implemented
- You can change the number of columns, sort and group of every section
- More Features:
- GIF support
- You can select all images at once by holding down the header line
- You can fix the date of an image. This copies the exif information into the Android Media Store (The ADM does not have the right value for the "Date Taken")
- Multi selection compatibility for the grid view (share and delete multiple images in the same time)
- You can locate a picture directly on the map with a menu item
- Ease of use: Zoom feature is available in the detail view. Tab to activate the fullscreen mode
- You can use a button to switch faster between header groups
- You can set an image as background
- You can directly launch the camera to take a new photo
- Levipic can be registered as standard image viewer
- Requires no unnecessary permissions
— modified on Dec 28, 2015, 9:46:35 PM