Dec 19, 2014, 3:54:24 PM via Website
Dec 19, 2014 3:54:24 PM via Website
Hi,
I am new in android development.
Right now, I am creating a photo with a music lyrics below my photo.
However, the lyrics is not showing up.
Furthermore, I am confused as to what to highlight in the list - country code etc that appeared in the select resource directory for the android id="@+id/picture"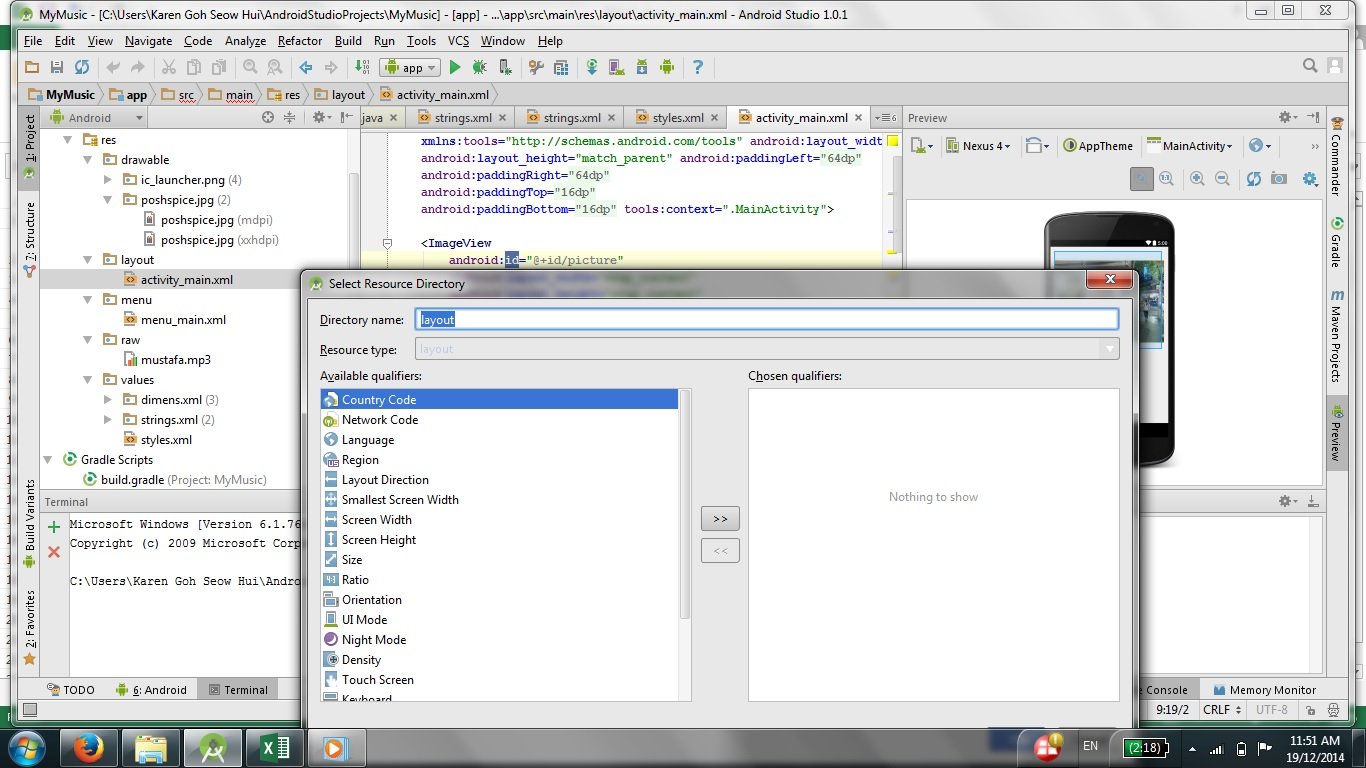 Hope someone can tell me how. Tks.