Sep 3, 2021, 5:59:04 PM via Website
Sep 3, 2021 5:59:04 PM via Website
Hello
I want to tell you about one of their games for Android "Deadly Race".
The game is free.
I want to hear your objective opinion about the game.
Requirements: Android 4.1 +
Download on Google Play:
Deadly Race
Description:
Your car's brakes failed! The speed of the car is constantly growing. A normal ride on a busy highway turned into a real race.
Hold on to the last. Drive as far as possible and show the skill of the rider. Avoid collisions with other cars and other obstacles encountered on the road and its edges. Each collision reduces the strength of your car to its complete destruction ... The only way to slow down somewhat without damaging the car is to drive along sandy sections of the road.
Demonstrate the skill of the rider. The best race result for each car is saved.
Game Features:
- The choice of different cars with individual characteristics.
- Choice of color of the car.
- Endless non-repeating track.
- Choosing a way to drive a car.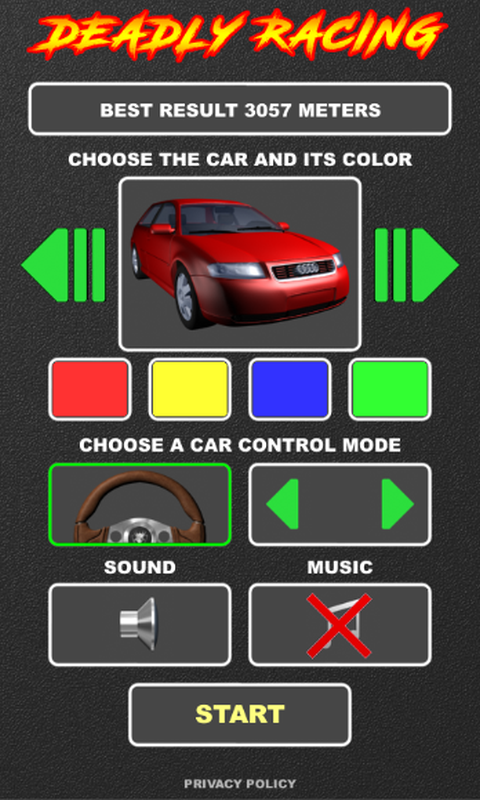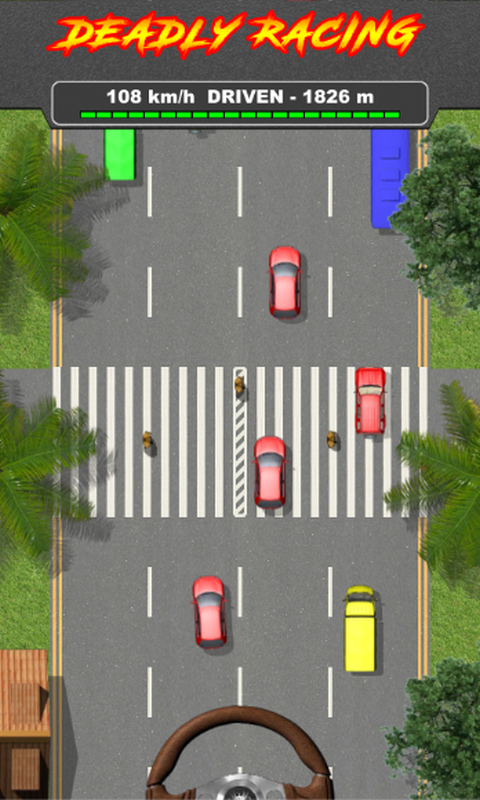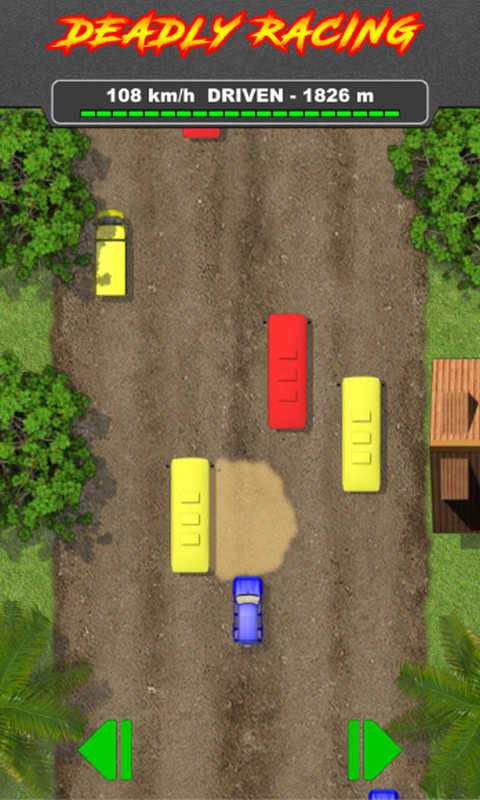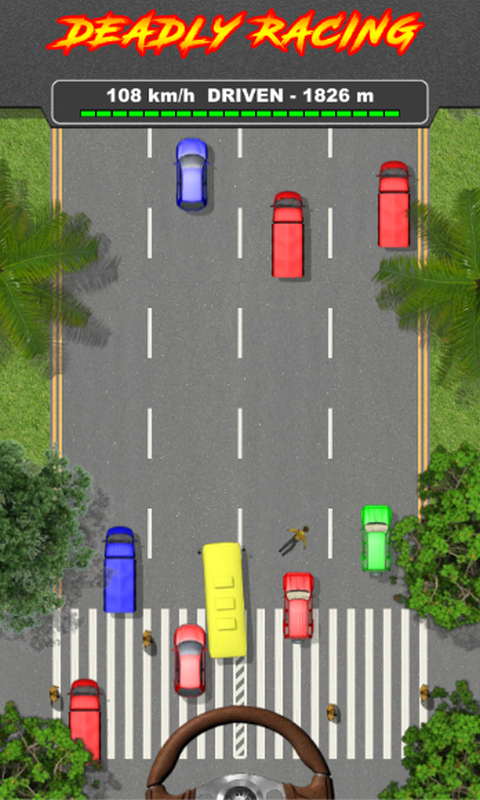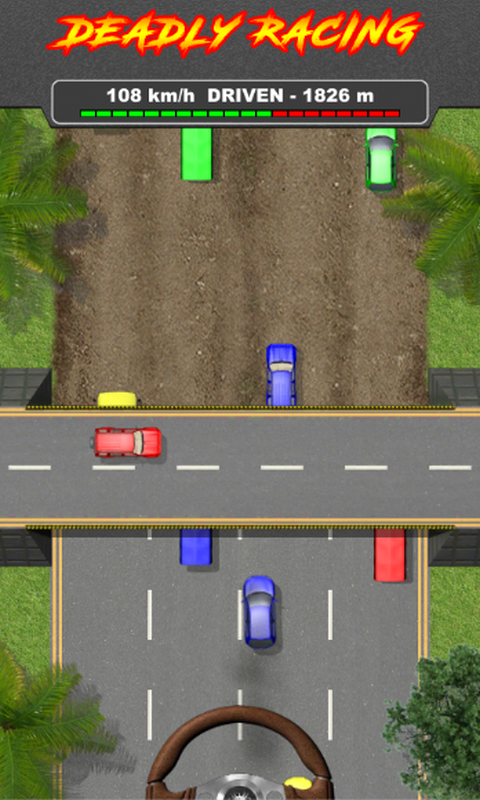 — modified on Sep 3, 2021, 6:04:05 PM