Dec 30, 2019, 7:09:07 AM via Website
Dec 30, 2019 7:09:07 AM via Website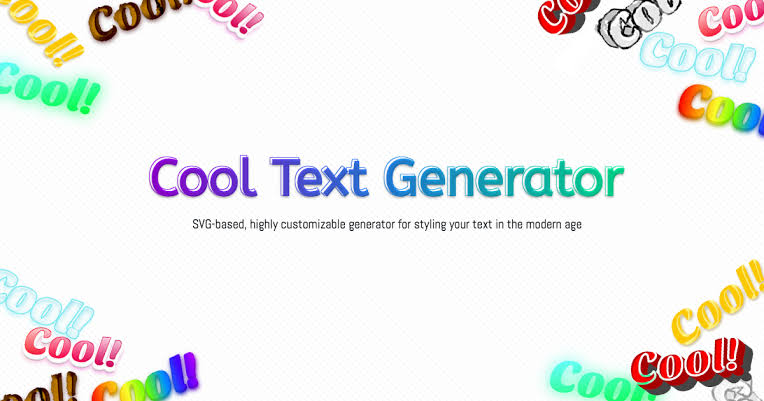 Are you interested in making the nickname in different styles text, symbols, and font for Facebook Name, WhatsApp name, and other chatting apps? Most of the people are loving with the stylish nickname and they want to decorate their name in different styles, symbols, and text. Not only you can decorate your nicknames but you can decorate your baby names, boys' names, and friends' names. The right font, text, symbols can instantly improve the look of your marketing presentation, impress your client, or escalate your design from average to exceptional.
We have collected the best Cool Text Generator Name apps for Android users.
Stylish Nickname generator - Stylish Nickname generator app will help you to decorate your Nickname or your family or Your Friend name in a unique style, symbols, and text in a different way. So you can show your style words or text on different social media websites like your nickname. This app can be used for making a Nickname for Whatsapp chats because they can start the conversation with stylish text and fonts. through this app, you can write stylish text to your friends and family member in the messaging box.
Nicknames for gamers - Now using Name creator cool symbols for Gamers you can check if your decorated name will work on a game or not without leaving this app. Customize your Passwords, Games User Name, emails, documents and other texts with any kind of Unicode characters, ranging from alphabets, hieroglyphs, and mathematical symbols, to symbols, emojis, shapes, and many more.
FontBook - This app draws on 134 type foundries from all over the world to give you access to typography that has been commercially successful in the past. For example, may marketers and advertisers like to use Helvetica because it is clean and easy to read. With the FontBook app, you have access to all such typefaces right in the palm of your hand.
Nickname Generator Pro 2020 - It's really easy to get some awesome text by clicking the generate button after downloading this stylish text app for WhatsApp for free. For this just open the main page. On the home page and on the first page, you can see a stylish text generator. Input your text in the box and click generate. Hurrah! Lots of cool text will be there. There is some option to share, copy and make it favorite. Sharing options include sharing directly to some major social media or other apps.
Stylish Text - Stylish Text App provides limitless possibilities to generate stylish text, different text styles, text-decoration, cool text, stylish messages, text decorations, text font styles, stylish font, fancy text, font art to flaunt your style of writing. To give style to your text simply type your message on the first text field. Your text will be converted into different fancy text styles in the below fields. Simply click on the copy button of the text you like and it will get copied so that you can use it by pasting it anywhere you want.