Feb 27, 2019, 12:36:27 PM via Website
Feb 27, 2019 12:36:27 PM via Website
Tha last few days this has been popping up and locking my screen on the Android pit.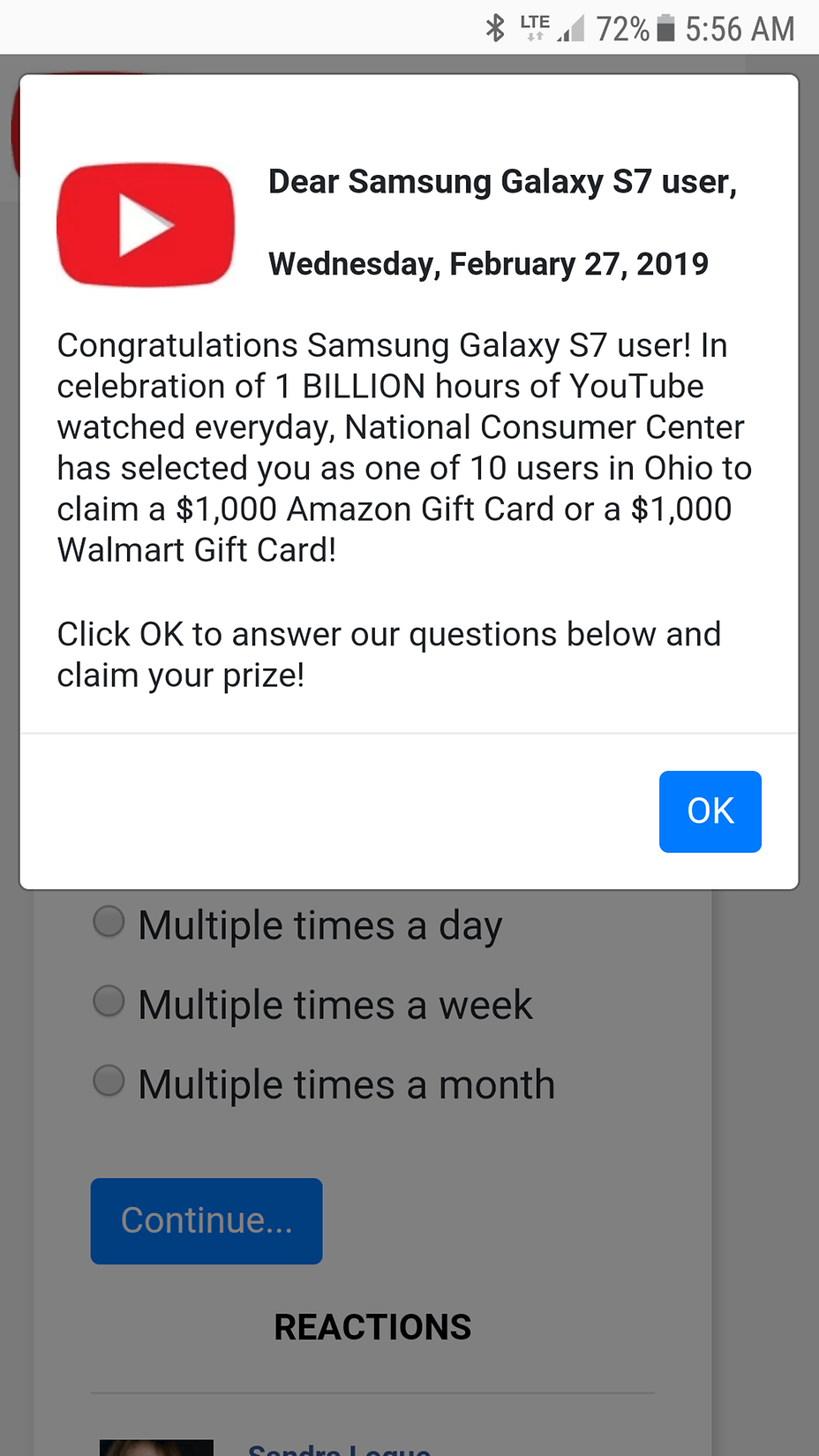 Now keeping in mind,
I don't use You Tube !
I don't shop with Amazon!
I don't shop at Wal-Mart!
I don't even live in Ohio!
This is just a phishing scam to collect your personal data!
If anything like this happens to you on the Android pit or anywhere on the internet, go to your home screen and close the tab!
If that dose not unlock your screen , then go to settings on your internet app and clear all the data for the app!
That should unlock it!
Call this post - Just a heads up!
And have a nice day everyone!