Aug 5, 2016, 6:11:22 AM via Website
Aug 5, 2016 6:11:22 AM via Website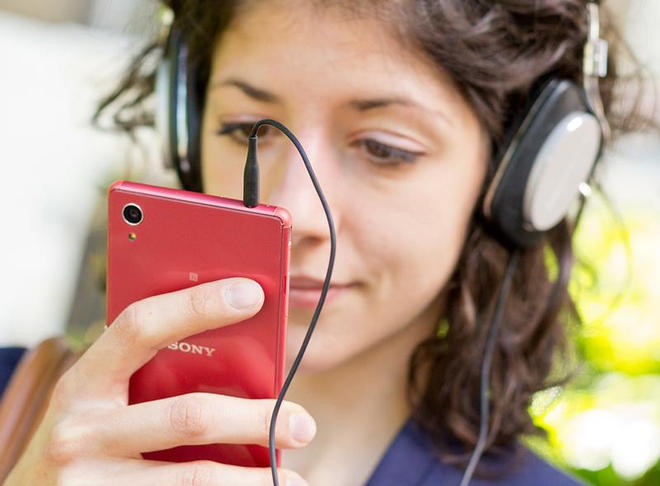 YouTube is not only a channel for enjoying numerous fantastic videos but also a good source to listen to the newest and popular songs. But, as for music on YouTube, it's music in a format that isn't ideal for listening to on portable devices such as smartphones or iPods. That doesn't mean you can't download it or change the format, however. Any Video Converter Freeware is such a free YouTube Music Downloader, with which you can download songs, music, audio from YouTube and can also convert these songs downloaded from YouTube to other audio format such as MP3, AAC, M4A, M4A, WAV, WMA, etc.
In following guide, we will show you how to download YouTube songs, music, audio to your Android, iPhone, iPod or PC for enjoyment.
How to download songs from YouTube
Step One: go to YouTube site and search for the music you would like to download. Copy the YouTube video download link from YouTube webpage. Click on the Add URLs button, then a dialog will pop up, just click click plus icon icon, and paste the download link to it. You can continue to paste more YouTube music links as the previous steps.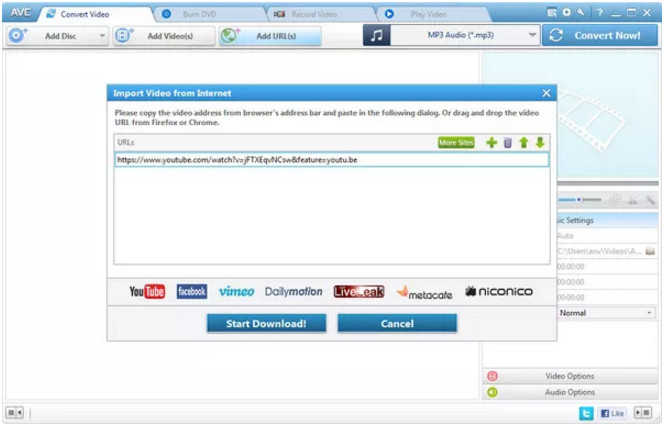 Tips: before downloading YouTube songs, press Online Video Tab, then simply choose Manually Select under Select Format thus you can choose the audio format such as MP3, AAC, M4A, M4A, WAV, WMA, etc. you desire when downloading.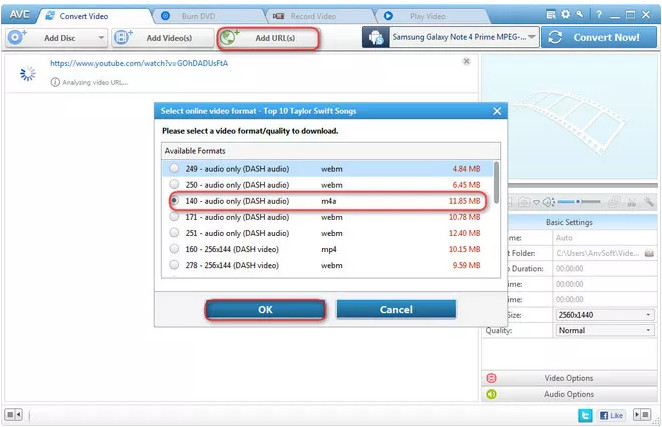 Step Two: after choose the audio format you wanna download, press Start Download! button and click "OK" to start downloading songs.
Tips One: how to convert YouTube downloaded songs to other format
Click Output Profile, unfold Common Audio Formats from the drop-down list and choose a proper format such as mp3, ogg, aac, wav, m4a or wma to choose the output format you need, then press Convert button to convert YouTube music to mp3 or other formats.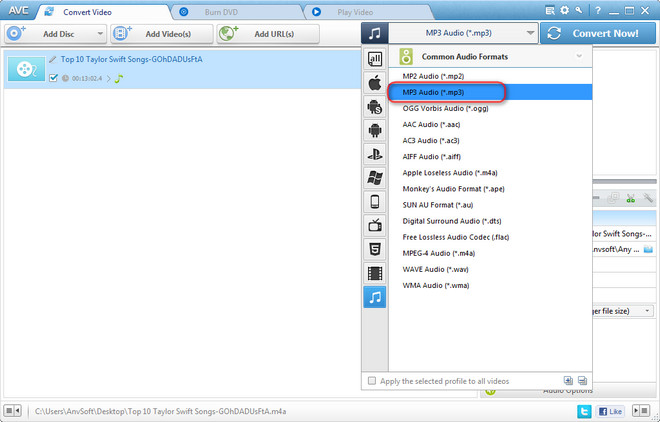 Tips Two: other music download sources
1. Amazon.com
There are two options to download songs.:
--- Download to computer - download a song to the user's computer through the use of a download utility, which is installed on the computer.
--- Upload to Amazon Cloud account - uploads a song to the user's Amazon Cloud account, where the song can be accessed from any computer.
2. SoundCloud
For users who are looking for new, original works from today's aspiring artists, SoundCloud offers a free solution. Sign up for an account, and you'll be able to stream and download from people all around the world.
3. Google Play Music
Google Play Music service is now available in the US and equip with a bunch of curated radio stations, which makes use of the same content featured in Google Play Music's paid subscription, but with the occasional advertisement, just like Spotify free. The only difference is you can't choose your music, you can only choose the station.
4. Spotify
As a popular music streaming service, Spotify is now free on both mobile and tablet. With Spotify, you can listen to the right music where you are. You can also listen to artists and albums, or create your own playlist of your favorite songs.