Mar 5, 2012, 4:13:42 PM via Website
Mar 5, 2012 4:13:42 PM via Website
How to play arcade or Super Nintendo games on Android? Normally you need to install different simulator, then search and download all kinds of game ROM to play, what's frustrating is you need to download different simulators to suit different ROMs, I'm sure you'll get confused just like I was, not to mention you need to tune different settings to get it work;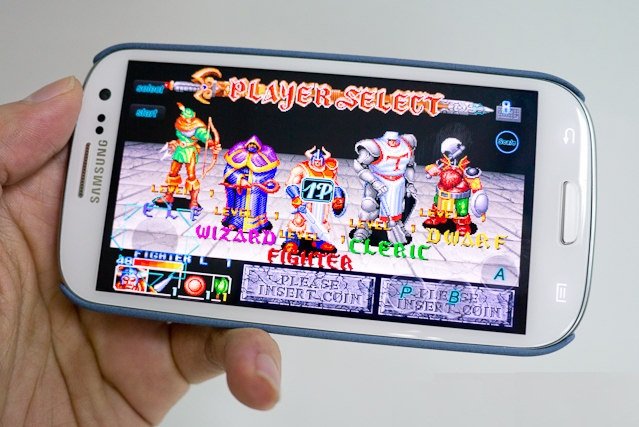 Now you have a wonderful solution. if you think the above is too much trouble, or wondering how to successfully set, the HappyBay game center will be able to solve this problem perfectly. HappyBay is not only a universal simulators which support NES/SNES/MAME/GBA etc, but also itself supports easily find and download games to play directly after download, what's more it's well tuned for each game! It recruits a lot of arcade, Super Nintendo and SEGA classics, the old players can not miss!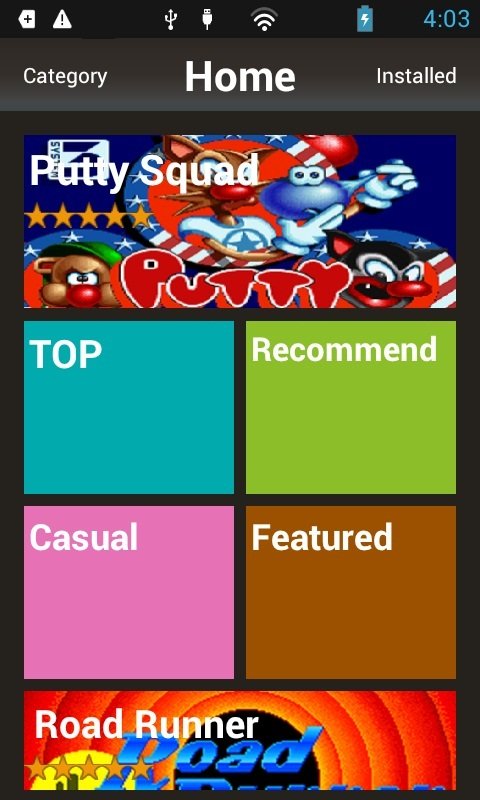 HappyBay integrates all the emulators and ROM together, and it will dynamically load or install different game engines.It is a very awesome simulator APP.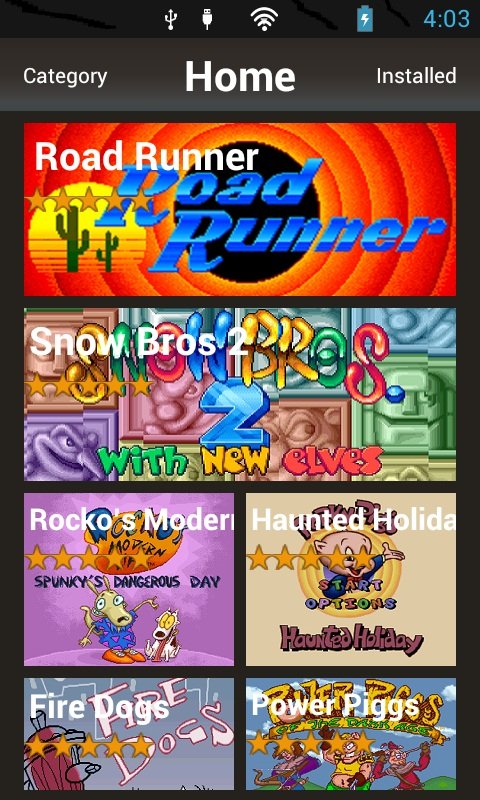 The HappyBay home page is a replica of WP7 dynamic brick interface, the most popular, recommended, leisure and all games classification, color block, pulled down you will see more top games. scrolling to the left will enter into the game classification, and the right is the place showing game downloaded.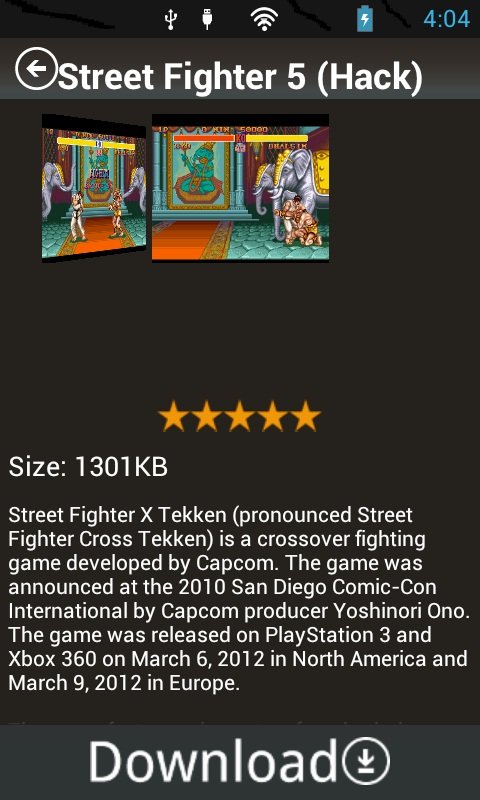 Every game has some simple instructions and photographs. Happy Bay is a Anglo-American station all with English names, so it may be difficult to match our memory with our local familiar games, but you don't need to give up, you can just figure memories with the pictures, and you'll be astonished to find almost all the famouse arcade games can be found there. Most of the Arcade and simulator games has a special feature with small capacity, many of which are below 1M, so it would just take a few seconds to download.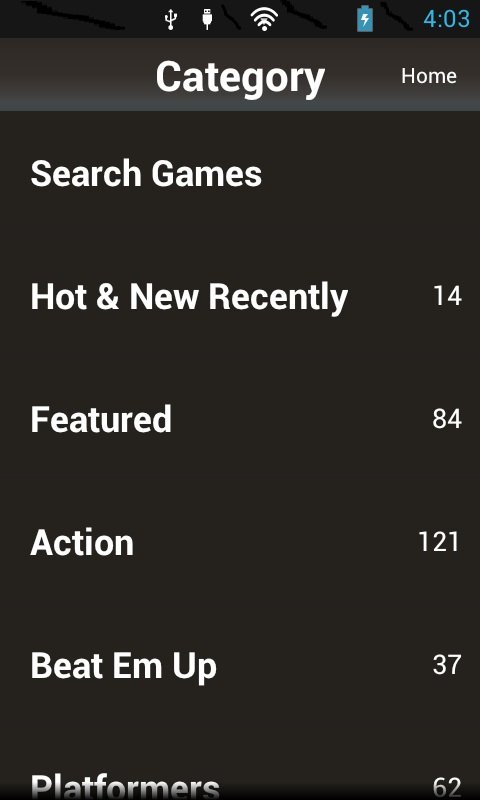 Home on the left is the complete classification of the games, up to one hundred variety are inside the action class(my favorite type) ; Besides that, just like the classic series, "Dragon Quest" and "Final Fantasy", "Mega Man", "Dragon Ball" etc. all include a number of ancient works inside.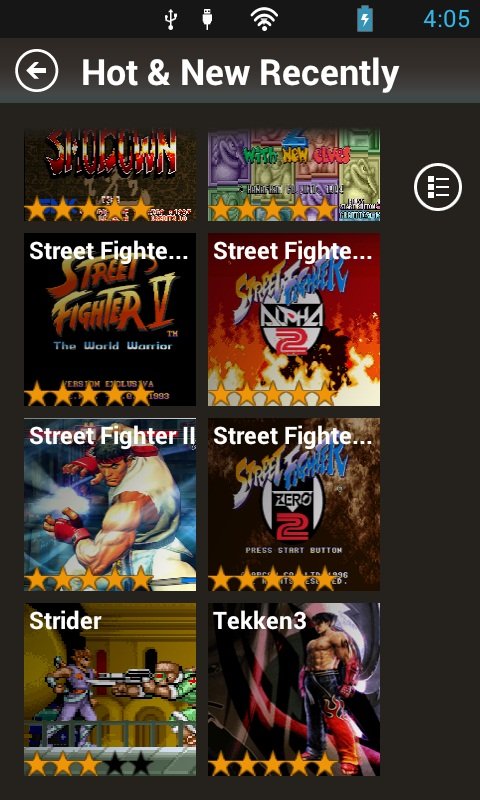 The status bar will display the download progress, and the downloaded games will appear in the Home right, which shows 'installed' area. The Installed classification just lists as a dozens of one game compilation, to be more intuitive than general emulator APP.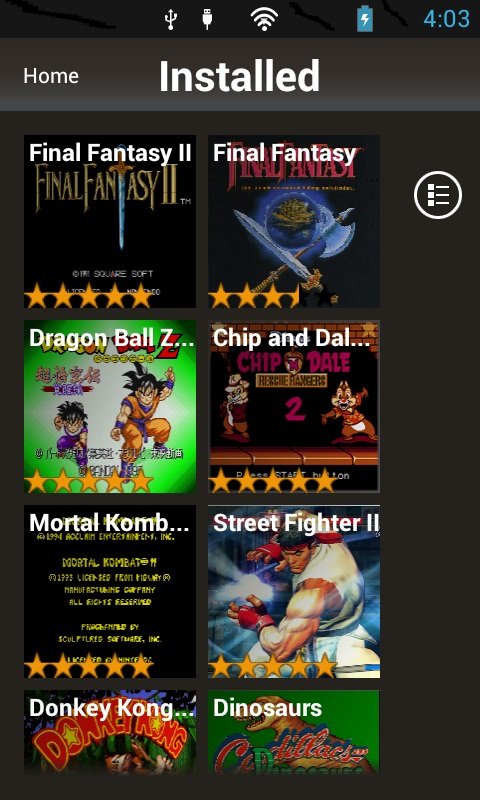 When you click the game icon already downloaded, just as what's shown in Description column, the orgininal 'download' button will change to 'PLAY'. then you can begin to play, how friendly it is!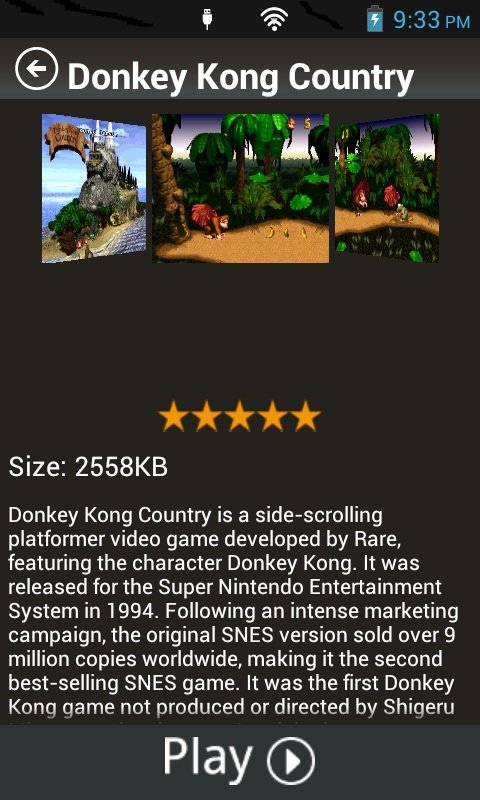 Those two famouse game "Street Fighter" and "Street Fighter II" , the old players must be very familiar with it! Now with Happy Bay, you don't need to spend money again, and you can enjoy it any time!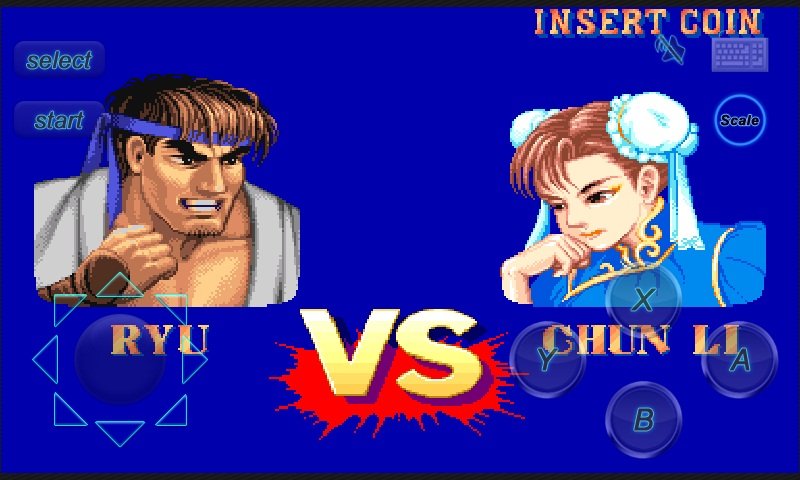 Happy Bay is a simulator, so it will display the direction button and the corresponding action controls. But what's amazing is the following: HappyBay includes all kinds of games such as large arcade, Super Nintendo, Nintendo NES, SEGA MD etc, while it will show up the different keys according to different platform and games, the design is really thoughtful!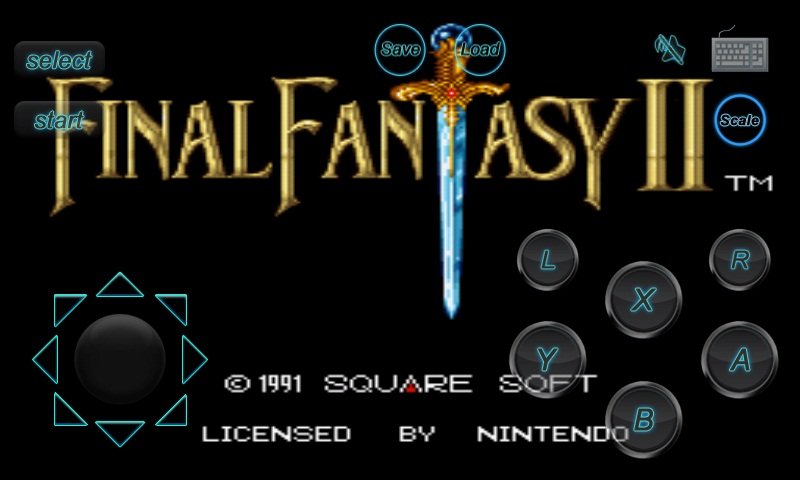 For example, playing the Super Nintendo game, the button will change from the ABXY to six plus LR-type.
There is a 'SCALE' display toggle button at the upper right corner, which you can use to select the full screen, geometric amplification or the original size. you can close the ads, as long as accurate pointing to X, which is also better than the other free Apps with ads. Besides that, if you click the white keyboard, which will hide or show the control areas, so it will give you more choice not to block the screen especially when you're with hardware keypads.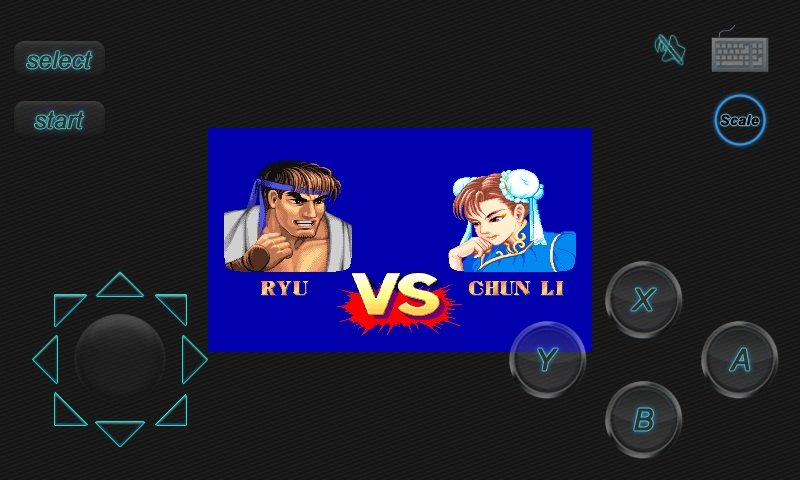 click the 'save' icon, you can also record game progress, then use 'load' to resume that. For Arcade games, clcking the 'SELECT' icon on the upper left corner, is equivalent to putting coin, you can always add CREDIT.
Remember to press "SELECT' to put coin for Arcade games first, then 'START' could be enabled to start your game.
HappyBay is an APP very easy to get started, without complex configuration, without worring about putting ROM in the wrong location, etc..
I don't need to introduce more about it, just getting it from their website,
http://happybay.mobi
, then start collecting the well-known classic games, Happy Bay have them all ! ~~
BTW, it also provides 'Settings' function for high end users. clike the menu key on your phone, then you'll see it.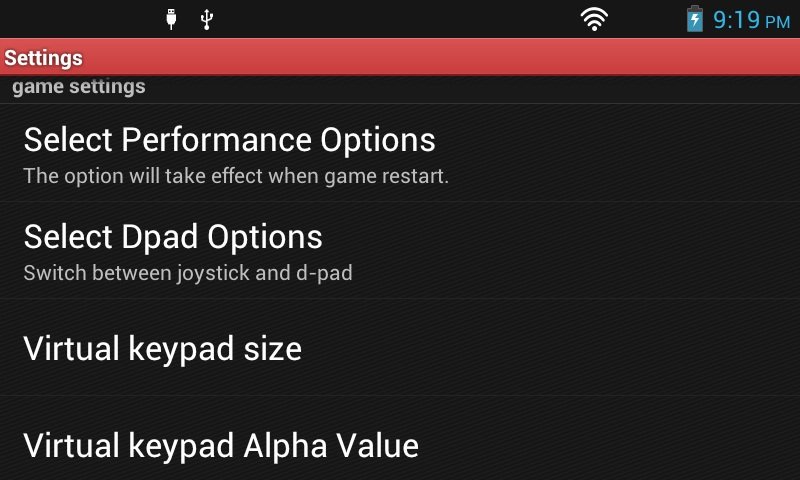 you can choose different control types such as joystick or 4-dpad,8-dpad.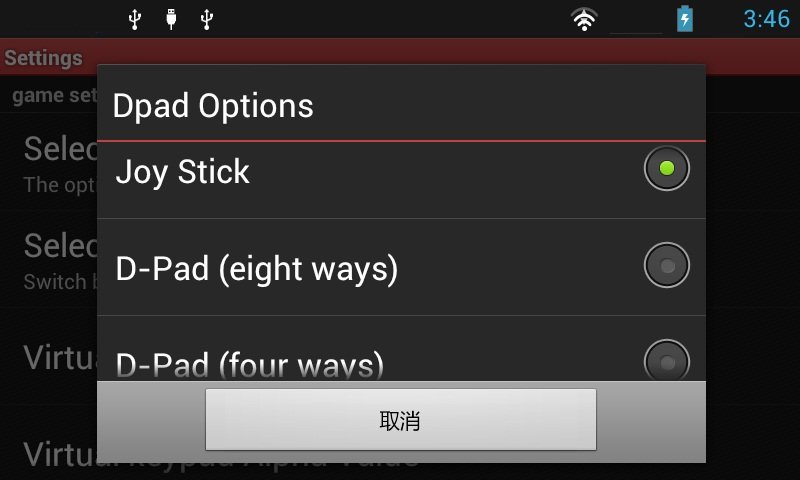 you can also set control's size and transparency to suit your own taste.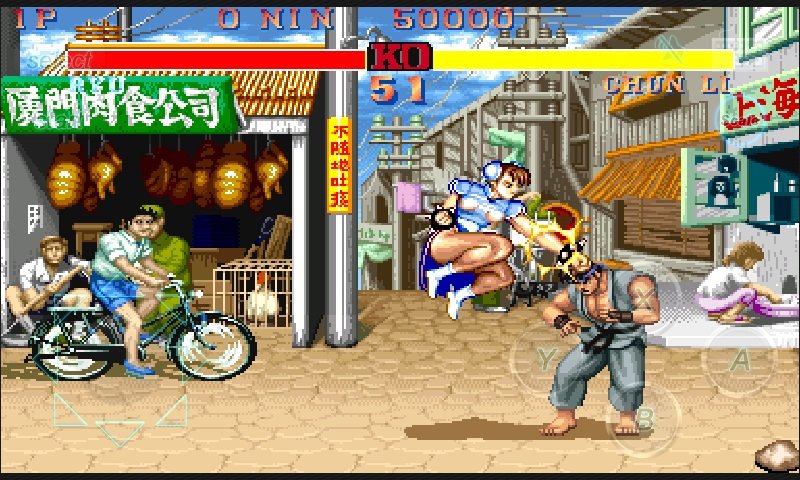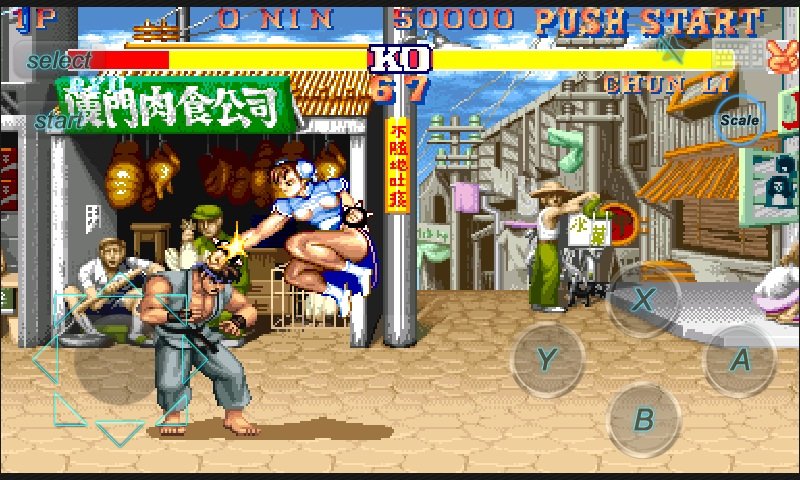 you can set hardware key mappings, it's so easy. Good for Xperia players, it's already well mapped.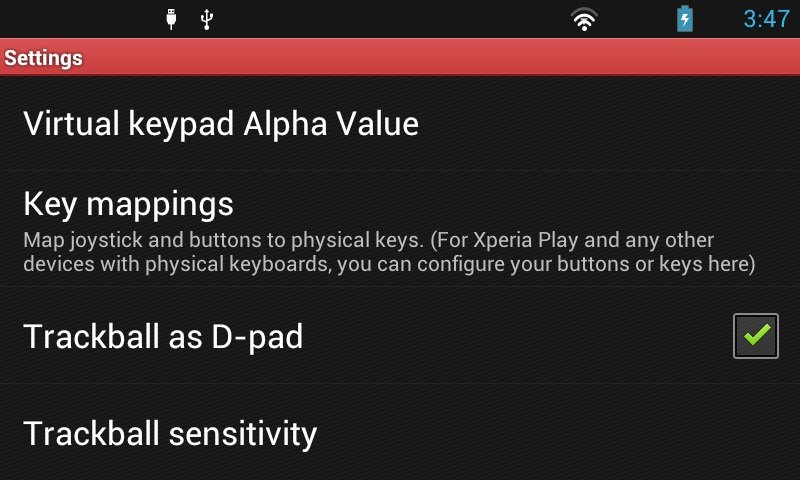 Anyway, enjoy it, trust me, you won't regret your time. their website to download:
http://m.happybay.mobi/
— modified on Jul 11, 2012, 5:24:40 PM